Miss USA 2010 Rima Faki Has A Pool Party With All The 2011 Miss USA Contestants (Pics!)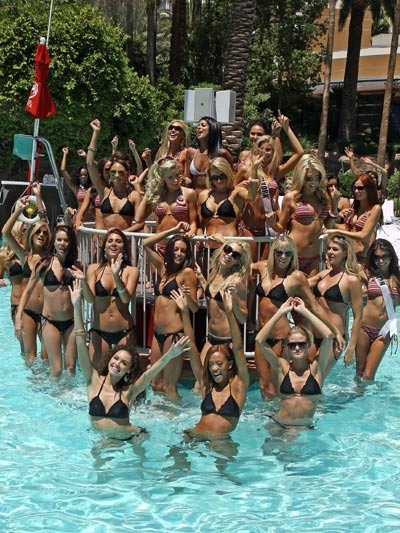 It's that time of year once again - where the prettiest girl from each state in the U.S. gets together for the annual Miss USA beauty pageant.

Last year's winner, Miss Michigan Rima Fakih, hosted a pool party for the current Miss USA contestants at the Flamingo Hotel in Las Vegas, and as you can see, things were pretty hot in the Vegas sun!

When the pool party ended, Miss Texas Ana Rodriguez Tweeted, "Finished up at the @FlamingoVegas pool party - down at #Margaritaville grubbing with the #MissUSA ladies!"

Rima will pass her crown on Sunday, June 19th (conveniently on Father's Day) at the Miss USA pageant live finals at Planet Hollywood in Las Vegas.
If you head over to MissUniverse.com you can vote for your favorite contestant!