Miss Mexico Crowned Miss Universe 2010 (Photos)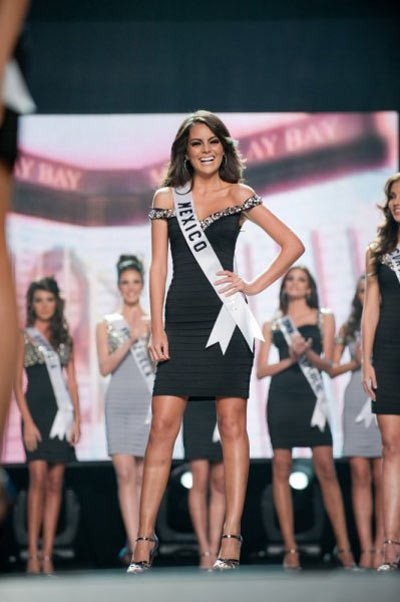 Last night Miss Mexico Jimena Navarrete was crowned 2010 Miss Universe, just edging out Miss Jamaica. The pageant, aired on NBC and held in Las Vegas, was hosted by Bret Michaels and Natalie Morales. Other celebrity judges included Jane Seymour, Criss Angel and Evan Lysacek.
The finals competition included the top 15 contestants which consisted of: Miss Puerto Rico, Miss Ukraine, Miss Mexico, Miss Belgium, Miss Ireland, Miss South Africa, Miss France, Miss Australia, Miss Jamaica, Miss Russia, Miss Albania, Miss Colombia, Miss Guatemala, Miss Czech Republic and Miss Philippines.
The United States was represented by Rima Fakih, but she failed to advance to the final 15.