Miss Alabama Katherine Webb To Be Featured In Sports Illustrated's Swimsuit Issue?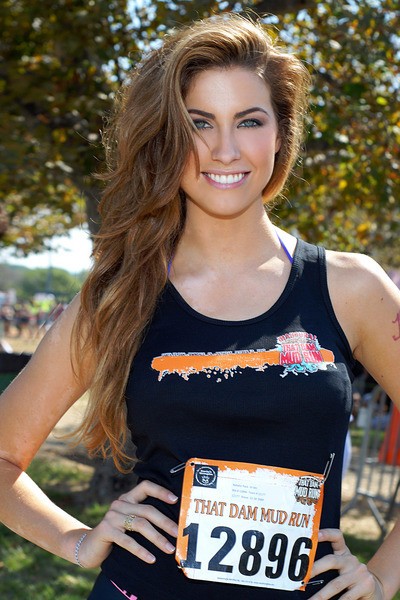 All eyes were on Miss Alabama Katherine Webb during last Monday night's college football National Championship game between Alabama and Notre Dame, thanks to some very complimentary commentary from broadcasters Brent Musburger and Kirk Herbstreit. And now the former beauty queen is set for a feature in an upcoming issue of Sports Illustrated and all signs point to February's annual Swimsuit edition.

"It's official...shooting with Sports Illustrated! #Blessed," she wrote in a tweet that would end up deleted, but not before word got around.

And the Sports Illustrated gig isn't the only job she's landed since becoming nationally recognized, Donald Trump, who co-owns the Miss Universe Organization, has offered Katherine a job judging the next Miss USA pageant.

"We are proud of her," Trump tweeted. "What a great couple... Katherine Webb and AJ McCarron. They are both winners."

McCarron, of course, is the quarterback for Alabama, who won the game 42-14. But unfortunately for him, the media has been in a frenzy over ESPN locking their cameras in on his girlfriend during a break in the game and Musburger's comments on her beauty.

"I'm telling you, you quarterbacks, you get all the good looking women," Musburger said. "What a beautiful woman."

Webb went on to cancel eight interviews at the end of the week, according to TMZ.com, saying that her decision had nothing to do with a rumored request from her boyfriend.

"I want it to be about me and him," she says. "He's a guy I can see myself having a real future with."

Katherine was forced to change her phone number because of all the attention, according to Trump; and her Twitter followers went from 2300 to over 205,000 the day after the big game.