Misfit Wearables CEO On Why You Should Back the Misfit Shine Wireless Tracker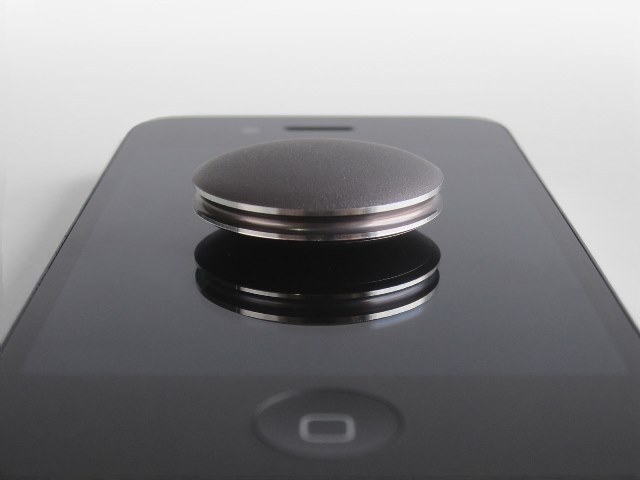 Wearable health gadgets that track your steps, measure your heart rate and tell you how many calories you've burned aren't new anymore. And yet… I'm still obsessed with them.
Knowing my obsession with healthy gadgets, my friend Jordan recently pointed me in the way of the Misfit Shine which is looking for funding on Indiegogo. (They've already collected more than $400,000, even though they were only looking for $100,000, with more than 3 weeks to go.)
The first question I had after reading about the product was, "How quick am I going to lose this thing?" For someone who's lost two Fitbits, yes, it is "unfortunately" that small.
(Then I noticed one of the founders is John Sculley, who was once CEO of Apple.)
To learn more about the device and the Indiegogo campaign, I recently spoke with Sonny Vu, CEO of Misfit Wearables, over email about the Shine.
For those who haven't heard of the Misfit Shine, how would you describe it?
An elegant wireless activity tracker. We think it's the most wearable activity tracker out there because you can wear it anywhere. Just about any body location (wrist, shirt, bra, collar, belt, pants, ankle, neck, hair). Just about any location (waterproof so you can swim with it, super strong so can withstand rugged climates). And just about any occasion—you can just as easily wear it to the prom as you could on a run.
Why did you decide to go the Indiegogo route?
We wanted to see if people would actually buy this product. We did Indiegogo vs. Kickstarter because Indiegogo is just an obviously superior platform in every way—ease of payments (you don't have to have signed up for Amazon payments), promotion support, the meritocratic nature of their platform, etc. Also, Kickstarter doesn't welcome any health or fitness products; Indiegogo welcomes and encourages them. Duh.
You more than made your original estimate on Indiegogo. Will you add additional product features as more money is generated in the remaining weeks?
Yes! If we get to our stretch target of $500k, we'll have enough to be able to make another accessory so people can wear the Misfit Shine in even more places.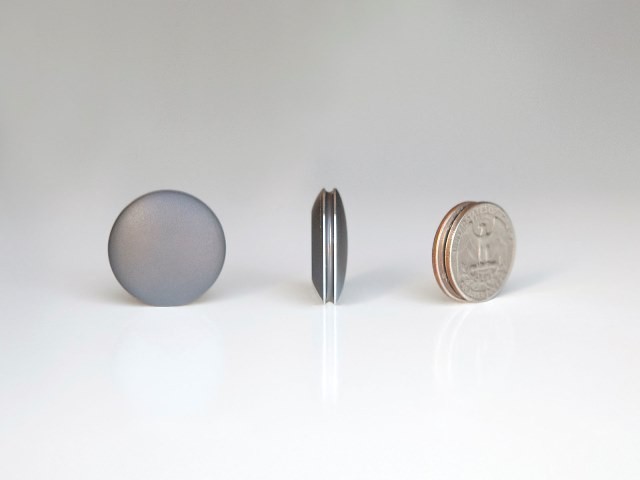 Wearable health tech is becoming big business. I know I'm obsessed. How do you think you compare with the big guns like Fitbit and Omron and even bigger ones like Nike?
We think Fitbit and Nike+ have some pretty amazing products and have totally blazed the trail in this space. If we can achieve just a fraction of their success we'd be delighted. I think people are going to love how wearable our products are.
You don't have any buttons on the unit or displays. Do you think consumers want to see their data in real time without having to check their phone? Or do you think they'd prefer to have a button-less design?
We went out on a limb and decided on no buttons or numerical display—just a simple halo of lights to tell you how you're tracking to your daily activity goals. Half the lights light up? You're halfway there for the day. Different goals for different people. Set your goals from the app.
I've lost two Fitbits before. You're even smaller! What's going to keep me from losing this device too?
The accessories we've made—the clasp, the sports band, and the leather band help keep the device on your body. That said… we're hoping that because you cherish the Shine you'll not lose it. My wedding ring (also an all-metal product) is smaller than the Shine but I've never lost it *knock on wood* because it's so dear to me. I tend to lose small plastic things too. :)
The market is wide open for folks that don't already own a similar device. But what would you say to Fitbit or Nike Fuelband owners to try and make them jump ship?
Metal and leather or plastic and rubber? Same price.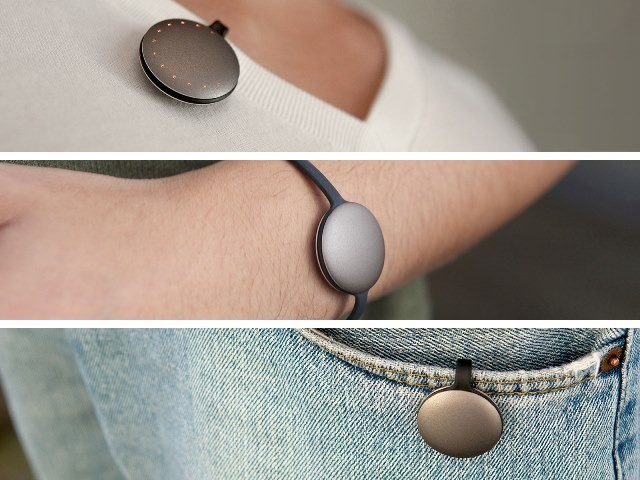 I couldn't help but note John Sculley is listed as a co-founder. What's he brought to the project?
Our friend Sean Heyniger introduced us to John Sculley and facilitated our relationship with him and since then, John's been keenly involved with Misfit. For the Shine, he's been an amazing sounding board for our marketing, pricing (I know dejavu right?) and other aspects of our commercial strategy.
Anything else you'd like to share?
Our dream is to make products so appealing and desirable that people would wear them even if they didn't sense or do anything (the Shine of course has some pretty amazing functionality—it's the only one we know of that does cycling and swimming). I don't know if we're there yet with the Shine but I think we're a few steps closer. People talk about accuracy but nothing is more inaccurate than a sensing device that you don't wear - either because you can't (it's not waterproof so you don't swim with it, etc.) or because you don't want to (because it's not appropriate for a formal occasion).