Mischa Barton Sticks Her Head In An Oven, Poses Provocatively In Tyler Shields' New Book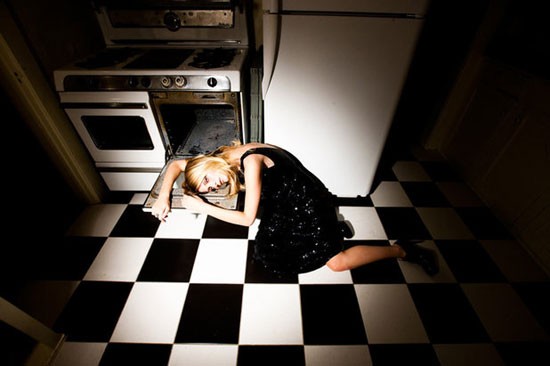 Mischa Barton poses in a provocative new photo spread for famed photographer Tyler Shields that shows the British actress attempting suicide and sprawled out on a kitchen floor surrounded by what appears to be cocaine.
The images will appear in the celebrity photographer's upcoming book, "Dirty Side Of Glamour," which will hit shelves in November.
In one image, the former "O.C." star lies on the floor with her head propped up in an open oven. The photo obviously references poet Sylvia Plath, who died in 1963 of carbon monoxide poisoning after shoving her head inside an oven.
In other photos, Barton is featured on a white-powder-covered kitchen floor and pouring milk on her face.
The images are poignant because Barton was involuntary admitted to a psychiatric ward in 2009. She later claimed that an infection from wisdom teeth surgery drove her "mad."
Shield's book will also include photos of stars such as Lindsay Lohan and Emma Roberts, as well as his girlfriend Francesca Eastwood.