Mischa Barton Got Her Cadillac Back; Still Has Cellulite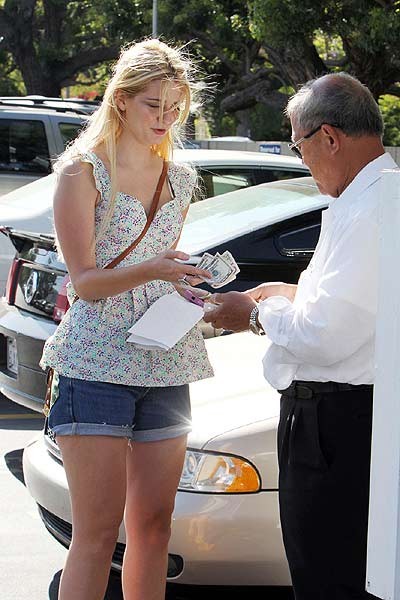 We spotted Mischa Barton leaving an office building in LA yesterday showing signs of cellulite. The former "O.C." actress headed back to her vintage convertible Cadillac, which allegedly broke down for the second time in the past month or so.

Check out Micha's leg, too. Yep, cellulite. Guess that's what happens when you sit around doing nothing all day.

Socialite Brandon Davis recently fired back at criticism he received for poking fun at ex-girlfriend Mischa's weight woes via Twitter, insisting the comments were not his. The post read, "Omg (oh my God). Just realized my ex turned in to 1 of the fattest people on the planet. I'm gonna start dating plus size models. Not! Mischa the Hefer (sic)."

Brandon tried to clear his name with In Touch magazine saying, "I would never say anything nasty about Mischa, especially about her weight. I am p--sed that someone stole my identity and started Twittering things."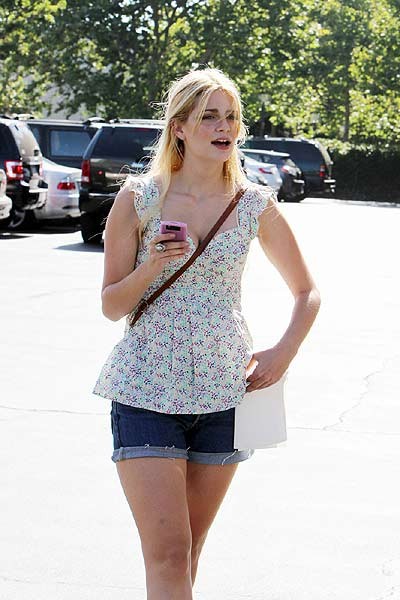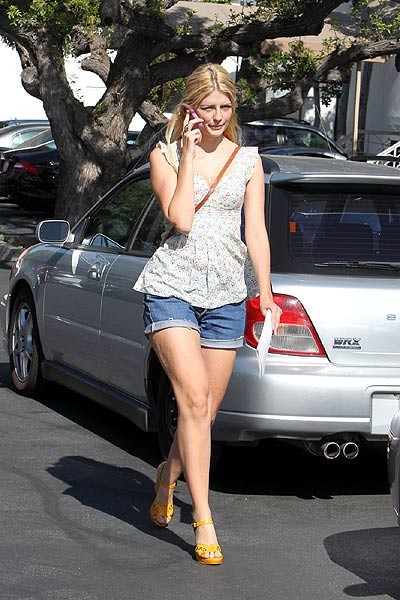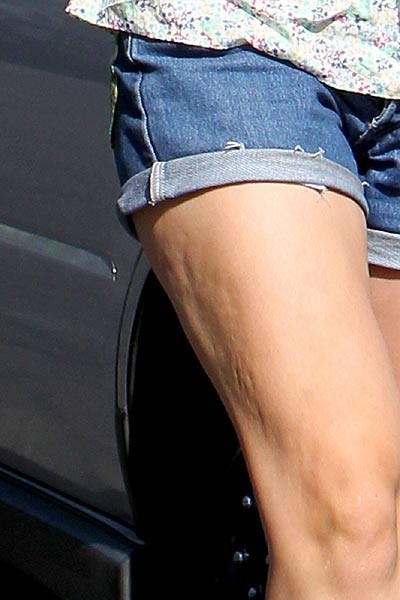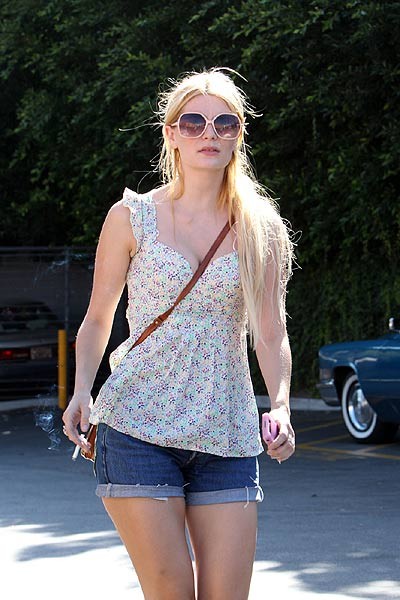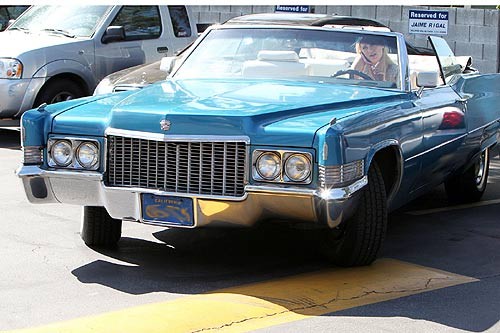 More: Celeb Photo Features | Fashion Photo Features
Click for more great Mischa Barton pictures: