Miranda Lambert Slams Kim Kardashian, Says She's Getting What She Asked For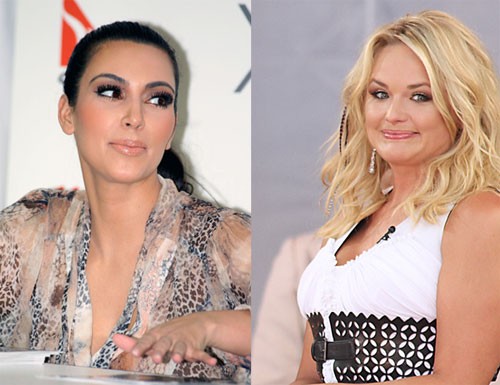 Singer Miranda Lambert has taken aim at Kim Kardashian for failing to work at her troubled marriage.
 
Lambert, who wed Blake Shelton three months before Kim exchanged vows with Kris Humphries in August, insists divorce is not an option for her - and she can't believe it's over for her fellow newlyweds after just 72 days.
 
Unimpressed Lambert snarls, "Divorce is not an option. That's what my mom has always said. That's what I'm gonna take to my marriage."
 
And she admits she's struggling to feel sorry for the socialite, who is facing media speculation that her marriage was a sham: "You get what you asked for. Living that kind of a lifestyle, you know that you're gonna have backlash. I think that it's stressful enough to get married for regular people, like Blake and I, and I can't imagine all that pressure on her."
 
Lambert tells CMT.com she's annoyed that the Kardashian story has become such a huge talking point in America: "I wish that people would talk about news that mattered. I think it's sad that that's the headline news - that Kim Kardashian got divorced. There are way bigger issues to deal with, and it kind of makes me think we need to check ourselves."
 
Kardashian filed for divorce on Monday.