Miranda Lambert: I Stand By What I Said About Chris Brown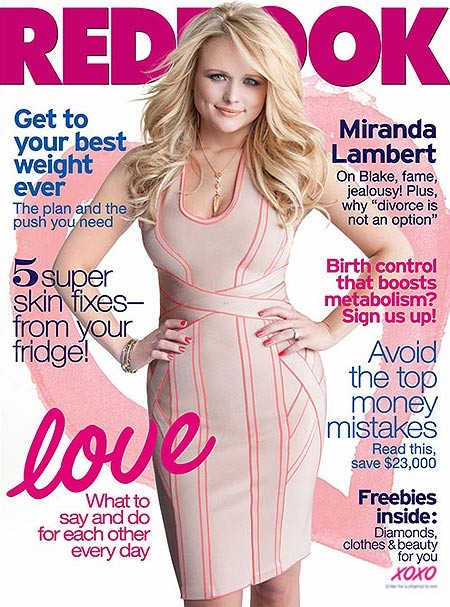 Miranda Lambert still has a bone to pick with Chris Brown.

The Country singer is featured in the February issue of Redbook magazine; and she says she has no regrets about starting a twitter war with the R&B singer after last year's Grammy Awards, when she expressed her disdain for how Brown was not only allowed to perform, but that he won an award.

"Chris Brown twice? I don't get it. He beat on a girl...Not cool that we act like that didn't happen. He needs to listen to 'Gunpowder and Lead' and be put back in his place. Not at the Grammys," she wrote.

"Gunpowder and Lead" is her single about a guy coming back home to his girlfriend after getting bailed out of jail for beating her. Miranda made the comment in reference to the night before the 2009 Grammys, when Brown beat up then-girlfriend Rihanna during an argument.

"I didn't feel right about not saying something," she explains. "The loudmouth that I am, I say what I think. I wanted everyone to know that I don't agree with the message it's sending to young women. It's not okay. At all.

"To be celebrated after doing something like that. I don't think it's right, I never will, and I will stand by what I said till the day that I die," she says.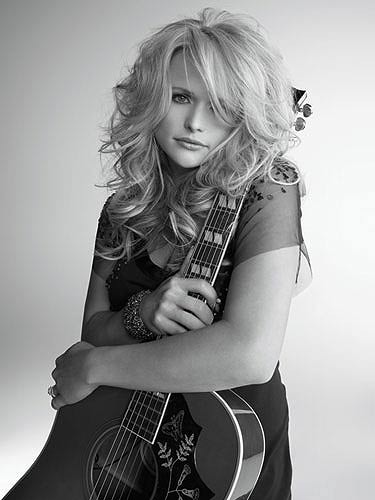 "HATE ALL U WANT BECUZ I GOT A GRAMMY Now! That's the ultimate F--- OFF," Brown retorted in a post that was subsequently deleted (probably because his one Grammy award pales in comparison to Miranda's combination of 27 awards from the Academy of Country Music, the American Country Awards, CMA Awards, CMT Awards -- and yes, her own Grammy).

The country superstar didn't just talk about last year's feud with Brown during her interview, she gushed about husband Blake Shelton.

Miranda says that she loves their time apart because of their careers, because it makes their time together more special.

"I love it. This time I hadn't seen him in 11 days, and he was just so happy when I got here, it was like [she makes an angels-singing voice] 'Ahh, you're here.' When I go to The Voice set and everyone says, 'Blake's been talking about you so much,' it just makes me feel special, you know?" she says.

But when they do get time together, she has to play the bad guy when it comes to the fans.

"I'm more protective. He's the sweetest guy. Like, he will talk to anyone, sign anything, take a picture with everyone," she explains. "And if I don't stop it at some point, it ruins our whole night. I have to be the bad guy. The people are like, 'Oh, God, don't mess with her, she'll murder people.'"

Check out Miranda's full interview in the February Redbook, on newsstands everywhere now; and at Redbookmag.com.