Miranda Lambert & Carmen Electra Are Leggy At The American Country Awards - See Event Photos!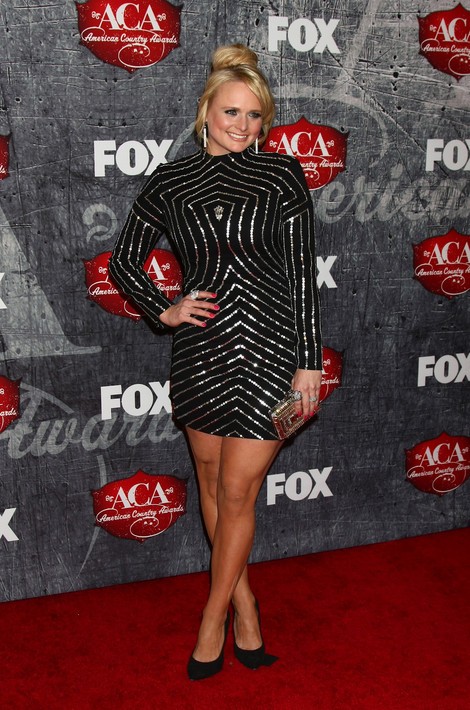 The 2012 American Country Awards took place at Mandalay Bay Resort and Casino in Las Vegas on Monday night, and the stars rocked the red carpet in sexy and glamorous gowns.
Miranda Lambert dazzled in a black and silver high-necked mini dress. She wore several chunky rings accentuated by bright pink nailpolish and carried a metallic clutch.
Carmen Electra dazzled in two different looks. First she wore a sleek black gown with a slit up the thigh and cut outs on the side of her torso. She also wore a white dress that showed off her ample cleavage with a criss-cross design over her bodice.
Carrie Underwood dazzled in a short sequined peach shift dress with fringed gold high heels, while Jewel looked like cotton candy in a one-sleeved neon pink frock.
Check out more photos from the event...