Miranda Lambert & Ashton Kutcher Make Up At Kentucky Derby Gala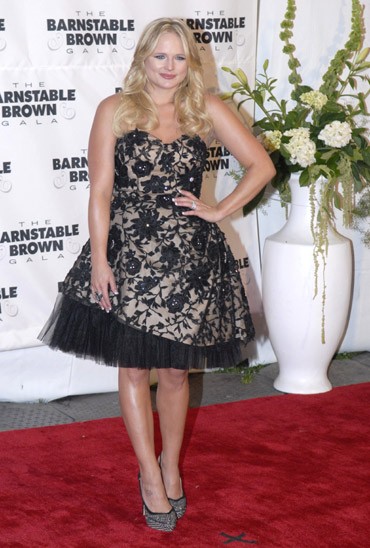 Several celebrities attended the Kentucky Derby Barnstable-Brown Gala in Louisville on Saturday and Miranda Lambert and Ashton Kutcher appeared to have mended ways after the singer accused the actor of making fun of country music.
Kutcher's cowboy clothing and a Capella rendition of George Strait's "I Cross My Heart" at the Academy of Country Music Awards in April made Lambert and others feel like he was mocking the genre.
The pair have apparently moved on from the incident. Lambert posted a photo of the two of them on Twitter, writing "here it is y'all. He is sweet and lives country music! For real!:) and he likes randaritas!"
See more photos from the gala...