Miranda Lambert Addresses A Laundry List Of Rumors At Boston Concert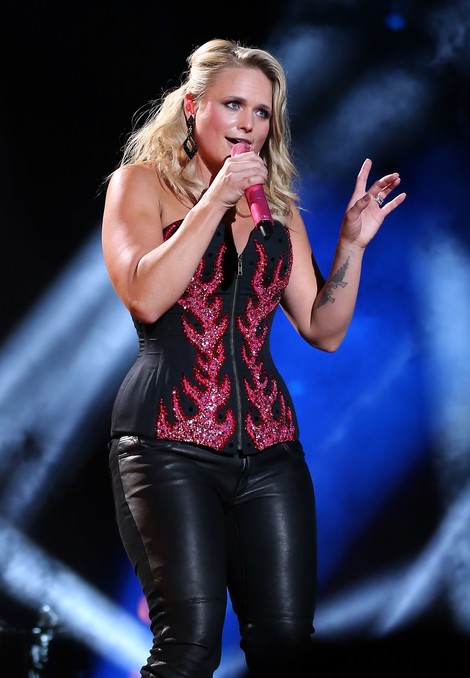 On Thursday night, Miranda Lambert halted a show in Boston to playfully address reports suggesting she was pregnant, gay and heading for a divorce.

The country star, who is married to Blake Shelton, has been combating tabloid gossip about her private life for months, and during her appearance at the CMA Songwriters Series she decided to let fans know exactly what was true and what wasn't.

The 29 year-old singer told the crowd, "For the record, I'm not pregnant - I'm drinking - and I'm not getting divorced. And I'm not gay, because I think (fellow country star) Kip Moore's cute, and Blake knows about it."

And she revealed to the audience that her song Famous in a Small Town has taken on a new meaning now that she and superstar Shelton have set up home in rural Oklahoma.

She added, "I've been pregnant, having twins, we've been separated, I'm drunk and alone, pregnant again, then we're having twins again, and now we're getting divorced. I can't even name the stuff. It's funny because I realize this song means even more to me now because I'm in the tabloids every week for being famous for something I didn't even do, than for something I want to be famous for, which is playing my damn guitar and writing a song."

And she assured fans she won't be getting pregnant anytime soon: "Everybody's having babies right now and it's freaking me out. Blake's in L.A. and I'm real glad; it's like a million miles away from here. Get that thing away from me! Something's in the water. No way. I have dogs. A lot of dogs."