Miranda Kerr Wears A Skimpy Cut-Out Swimsuit On The Catwalk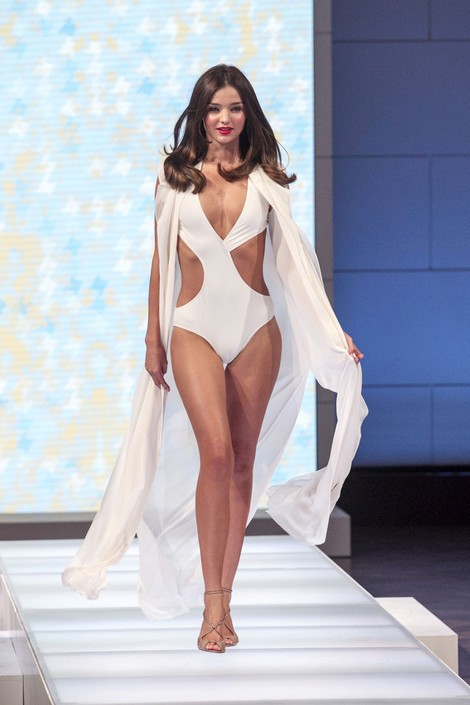 Miranda Kerr walked the catwalk at the David Jones Spring/Summer 2012 collection launch in Sydney, Australia on Tuesday.
The model showed off her skinny figure in a sexy white, cut-out bathing suit. She also wore a gray metallic dress, vibrant red gown, and colorful strapless ensemble in the show.
The Australian recently appeared in Harper's Bazaar in a set of black & white shots. She's completely naked except for boots.
So how does Orlando Bloom's wife stay in such tip-top shape? Yoga. She also does extra squats for her butt and thighs. Kerr and Bloom wed in 2010 and have an 18-month-old son named Flynn. The couple was recently plaugued by break-up rumors, but the model's rep refuted them.
See more photos of Miranda on the catwalk...