Miranda Kerr Takes Off Her Top For The Jan/Feb Harper's Bazaar Australia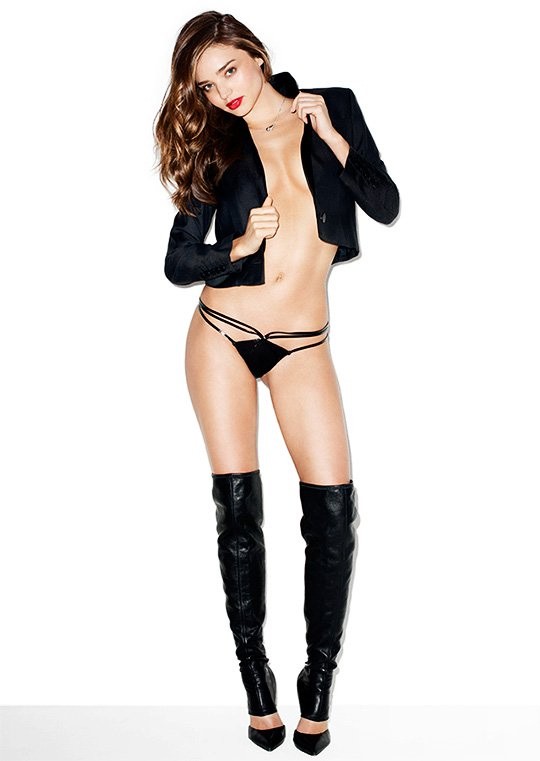 Miranda Kerr has opened up about her split from actor husband Orlando Bloom in the new issue of Harper's Bazaar Australia.

The supermodel showed off her sexy curves in the January/February issue of the magazine, leaving little to the imagination in several sexy shots.

Kerr and Bloom confirmed that they're ending their three-year-marriage in October after a three-month separation, and now the model has opened up about the amicable split.

"It's difficult for anyone to go through a separation, whether it's on a public scale or not. It was important for us long-term to preserve our friendship and the dynamic of being loving parents to Flynn so we dealt with everything openly and honestly."

"Flynn is the most important thing in both our lives," she adds. "And because we share that bond, we both feel it's important to be united."

The Australian native adds that there's such a level of respect between the two stars that neither has to deal with hard feelings over their breakup.

"We respect each other and with respect comes understanding. When there's understanding, I guess everything is a little more harmonious," she says. "We're still very big parts of each other's lives. There's no reason for us to be anything but a united front. We still love and care for each other deeply."

Bloom shares his estranged wife's sentiments. Last week at the premiere of his latest film, "The Hobbit: The Desolation of Smaug," he told E! News, "We're a family and we'll always love each other and we're going to be in each other's lives."