Miranda Kerr Shows Off A Sexy Plunging Neckline At Paris Fashion Week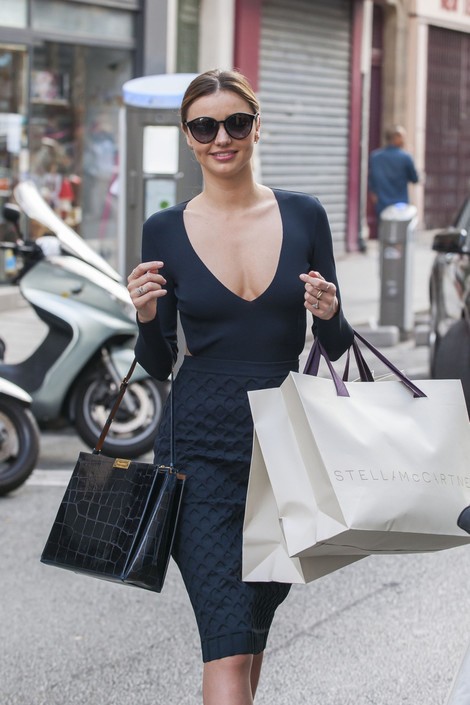 Miranda Kerr got daring during Paris Fashion Week on Sunday.

The sexy supermodel took the plunge wearing a tight, low-cut navy blue dress while taking in some shopping at the Stella McCartney store on Sunday.

The Australian supermodel, 30, returned to the runway for McCartney's spring-summer 2014 fashion show and was joined by British model Cara Delevingne, 21, on the catwalk.

"It's interesting right now to come back to the body. When you saw the flesh it was in a subtle way. So it was understated in a sense, sensual," McCartney said of her new range. "It was about capturing the coolness that you can achieve in lace but still keeping the fragility and the femininity."