Miranda Kerr Poses Nude In Sexy Thigh-High Boots For Harper's Bazaar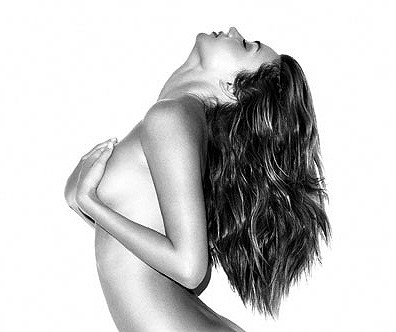 Just days after a new set of black & white nude photos of supermodel Miranda Kerr circulated online, Harper's Bazaar has published their own set of black & white shots of the sexy Australian, in which she appears fully naked except for several different pairs of thigh-high boots.

Wearing different pairs of boots from such well-known designers as Hermes, Tom Ford, Reed Krakoff and Tod's; the model also explained her obsession with yoga.

"Yoga is at the core of my health and wellness routine, even if it's only for 10 to 15 minutes I find it helps me to re-center and to focus as well as improve my overall core strength," she tells Harper's. "Then I'll do a few extra squats for my butt and thighs."

She also finds it spiritual.

"I find the practice of yoga very spiritual and taking the time to just be and to reflect through meditation and chanting helps me to connect to a higher energy. I also discovered a spiritual strength in affirmations when I was very young which was the inspiration for my book Treasure Yourself."

See more from Miranda's hot shoot at Harper's Bazaar.com. The September issue hits newsstands August 21.

Pics on following pages may be considered NSFW. View at your own risk!