Miranda Kerr Loses Victoria's Secret Angel Job Because She's 'Not A Big Seller'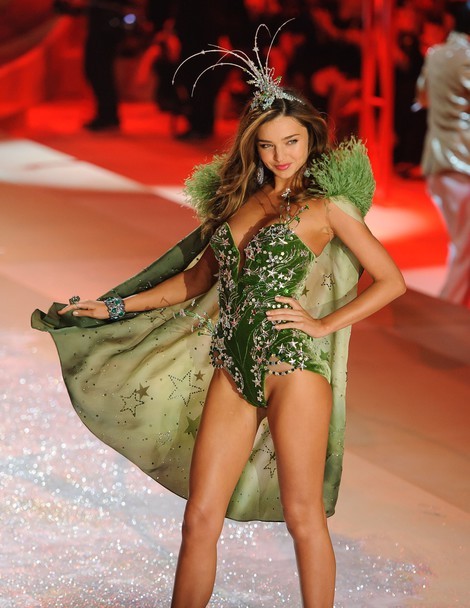 According to industry insiders, Miranda Kerr is being let go as a Victoria's Secret Angel. Multiple sources say the model's $1 million three-year contract with the lingerie company hasn't been renewed.
Us Weekly reports that Kerr, 30, "has a difficult reputation," which is one of the reasons she is being ousted. Kerr is also reportedly "not a big seller for VS" compared to other Angels such as Candice Swanepoel and Alessandra Ambrosio, the magazine reports.
One source explained: "They can still use her for catalogue, where she will get a day rate, but she doesn't have to be an Angel to do that."
In response to the rumors, Victoria's Secret chief marketing officer Ed Razek told Us: "We have no plans to stop working with her." He also said Kerr has been invited to walk the 2013 runway show.
The model made headlines in March after she was spotted in Los Angeles wearing a neck brace following a minor car accident. She also shared a provocative topless photo on Instagram.
Kerr is married to actor Orlando Bloom, and they have a two-year-old son together.