Miranda Kerr Is A Sexy Santa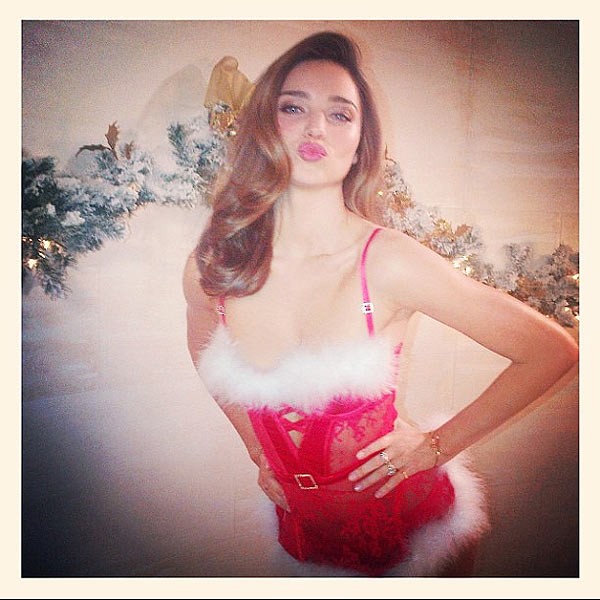 Miranda Kerr got in the holiday spirit on Sunday, posting a sexy photo of herself in a red corset with white trim.

"Santa's little helper?" she wrote.

The Victoria's Secret model and husband Orlando Bloom recently made headlines after In Touch Weekly magazine reported that their marriage might be coming to an end.

A source told the magazine that "they're separated and figuring out what they want to do next."

But Orlando's mom, Sonia Copeland-Bloom, said the couple is doing just fine.

"Of course not, no," she says of the split rumors. "I don't know where this has come from but, my gosh, they are very happy."

And earlier this week, Miranda told the London Evening Standard that not only had she recently had a long visit with her husband on the set of his new film, "Zulu", but they're planning a nice private Christmas together.

"I love to get in that kitchen," she says, addressing split rumors.

"I just spent two months in South Africa with Orlando while he was filming 'Zulu'," she adds. "It was great to spend time on set with him and just be there for him, being a mother and a housewife."

The couple are rumored to be spending the holidays at their private retreat in the English Countryside with Orlando's family.

"It is a total secret where that is," she says of their special place. "It's the only place we go where we can completely get away from everything."

Orlando was spotted with his son in Beverly Hills on Saturday doing some Christmas shopping.