Miranda Kerr Goes Topless, Shows Off Her Flexibility In New Instagram Pics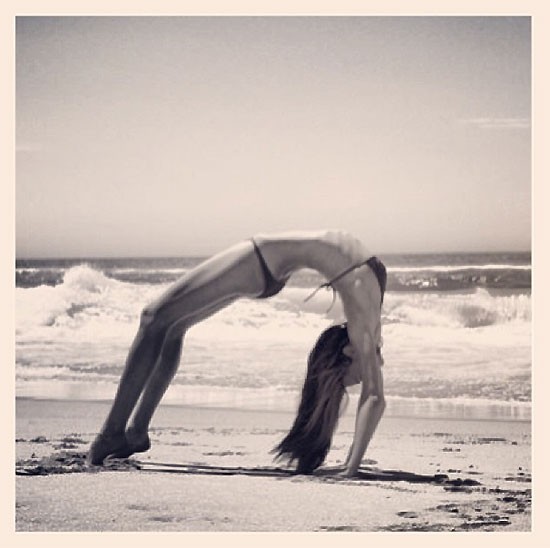 Miranda Kerr is known for strutting her stuff on the catwalk, but she has another skill up her sleeve. The model posted a photo on Instagram of herself doing a back bend at the beach in nothing but a bikini.

The photo shows off her very lean figure - a silhouette of her ribs is visible. She captioned the pic, "Open your heart."

Kerr, who is married to actor Orlando Bloom, also poses with her legs crossed in a leopard-print bikini and topless wearing only black bikini bottoms. The images are a sneak peek from a photo shoot for her Kora Organics skincare line.
Last month, the model inadvertently went topless when her top fell down and exposed her bare breasts during a Miami shoot for the skincare line. A gust of wind took down her top, and she didn't notice until an assistant rushed in to help cover her back up.
Check out more photos of Miranda...