Miranda Kerr Goes Topless, Bottomless And Blonde For Vogue Italia Photo Shoot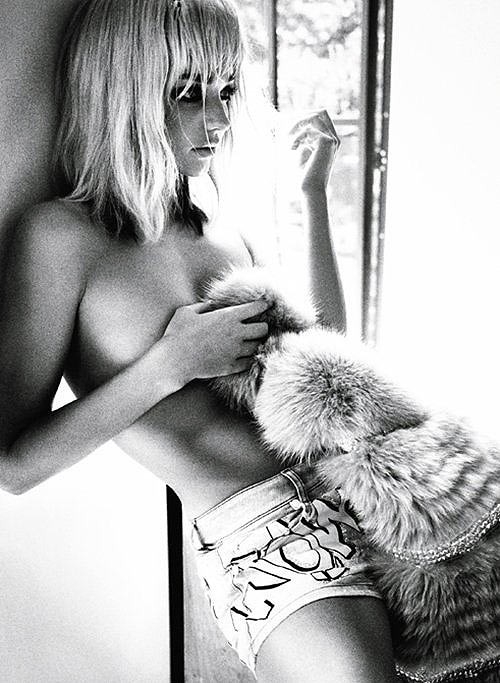 Is it true that blondes have more fun? That's what Miranda Kerr wants to know -- the Australian supermodel has dyed her brown hair platinum blonde for the November issue of Vogue Italia.

The Victoria Secret's model also goes topless (and bottomless) for photographer Tom Munro in the new shoot, titled "A Real Beauty."

The provocative, grainy black-and-white shoot features shots of Miranda wearing a metallic silver vest with no bottoms, an open denim jacket exposing her chest and stomach, and topless in a pair of hotpants while using a strategically placed fur to hide any nudity.

She tells the magazine that she looks and feels her best when she's healthy, and when she feels good she gets the best results out of her work.

Miranda is also very active on her Twitter page. She often posts images of herself and nature scenes like flowers and landscapes; and she recently shared a shot from her latest Victoria's Secret lingerie shoot, lounging on a green sofa wearing a green bra and black garter (last photo).