Miranda Kerr Gets Naked, Talks Bisexuality In GQ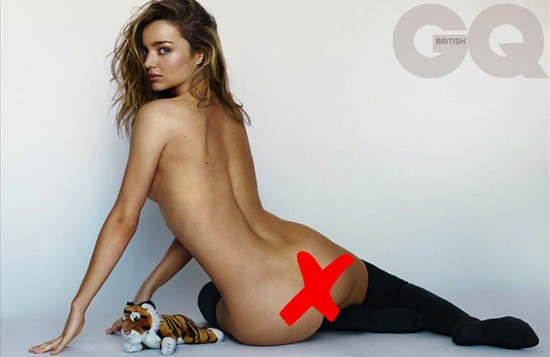 Miranda Kerr's new interview with Britain's GQ magazine is generating buzz for its naked photos and her bold statements about sex.
The Australian model, who split with husband Orlando Bloom in October, talked about how she likes to be "critiqued" after getting intimate with a partner so she can improve her skills in bed.
"I always ask for a critique on my performance. I always want to better myself in every way," she explained.
The 30-year-old is also open to having a relationship with another woman. "I appreciate both men and women. I want to explore. Never say never," she teased.
Unfortunately, when she's not getting busy underneath the sheets, her figure suffers.
"One thing I've noticed is now that I'm having less sex my body isn't as toned. The more sex I have, the more defined my arms and stomach get," she insisted.