Miranda Kerr Channels Italian Porn Star Cicciolina In Semi-Topless Shoot For V Magazine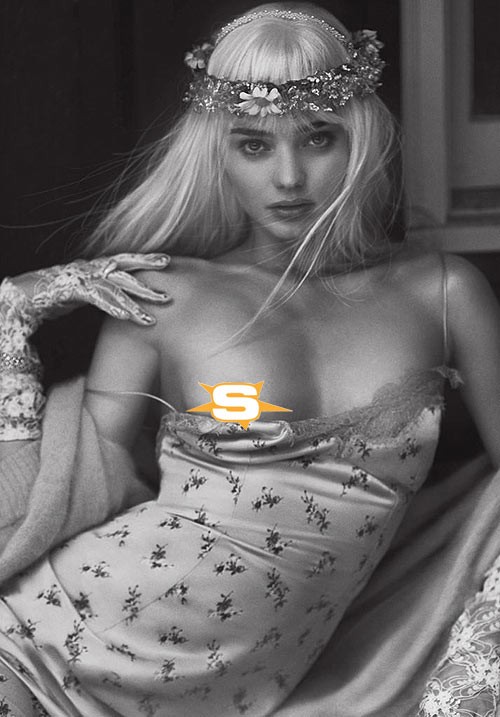 Supermodel Miranda Kerr is featured in a new photo shoot for the the September issue of V Magazine baring one of her breasts in tribute to Italian porn star-turned-politician Cicciolina.

Hungarian-born Cicciolina (real name Ilona Staller), now 61, began doing adult films in the early 1970s and later that decade she went into politics. She was elected to Italy's Parliament and became famous for delivering her speeches with one of her breasts exposed.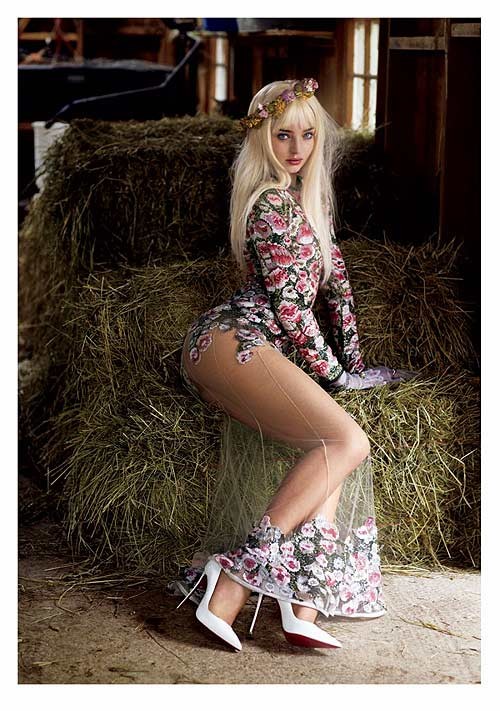 Kerr channels the pop icon while wearing a floral headband, lace thigh-highs and several other sexy outfits in the provocative shoot.

"Bright-eyed beauty Miranda Kerr embodies the Arcadian essence of singer and adult film star Cicciolina, the political leader of Italy's party of love," the promo for the new issue reads. "In delicate lace and soft, sheer statement pieces, this nubile nymph sends a message of exposure."