Miranda Kerr Buys Her Two Year Old Son A Piano For Christmas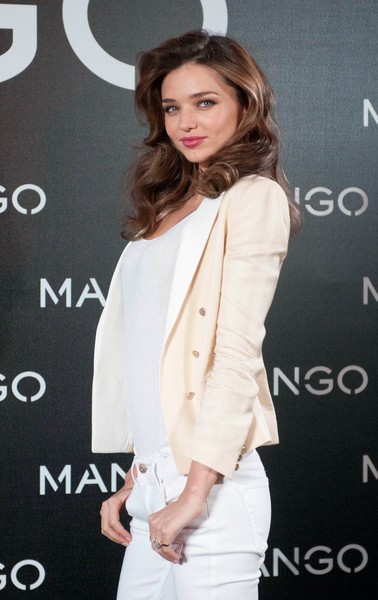 Model Miranda Kerr bought her son a piano for Christmas after watching him gravitate towards the instrument at a recent play group. 
The Victoria's Secret beauty's boy Flynn, who will turn two next month, has taken up an interest in music and proud mum Kerr reveals she splashed out on a toy piano so he can practice whenever he wants. 
She tells UsMagazine.com, "There were a whole bunch of different musical instruments around, a whole bunch of toys - different things that he could have gone to - and the first thing he went for was this little piano... And he sat right down and started, like, playing (it). It was amazing." 
But despite all the hustle and bustle of the holidays, the 29-year-old stunner insists she just loves spending time with her busy actor husband Orlando Bloom. 
She explains, "Orlando and I don't work over Christmas and the holiday season, so it's really nice for us to be together as a family. And this year, since Flynn is a little bit older, it's going to be so nice to just see the way that he gets excited about Christmas... The wonderful thing is that we're all together.