Miranda Cosgrove's First Video To Debut On Nickelodeon Tomorrow!

Nickelodeon will debut "Stay My Baby," the first solo music video and first solo track from
Miranda Cosgrove
, star of Nickelodeon's hit TV series
iCarly
, on Monday, August 4 during an all-new episode of
SpongeBob SquarePants
which premieres at 6:00 p.m. (ET/PT). "Stay My Baby" is Cosgrove's first solo single from Nickelodeon and Columbia Records' new album
iCarly - Music From and Inspired by the Hit TV Show
. Following the on-air premiere, the music video will also be available on TurboNick,
www.nick.com
's broadband video site.
The music video for "Stay My Baby" is directed by Jesse Dylan, whose credits include the films
Kicking & Screaming
and
American Wedding
, as well as music videos for
Nelly Furtado
,
Lenny Kravitz
and
will.i.am
's pro-
Obama
video, "Yes We Can."
The storyline for the music video follows Cosgrove as she jams with her band while recording the new single, "Stay My Baby." Cosgrove, joined by her friends and fellow bandmates, lays down the track while a love-struck technical engineer played by Nolan Funk, star of Nickelodeon's upcoming movie Spectacular, vies for Cosgrove's attention.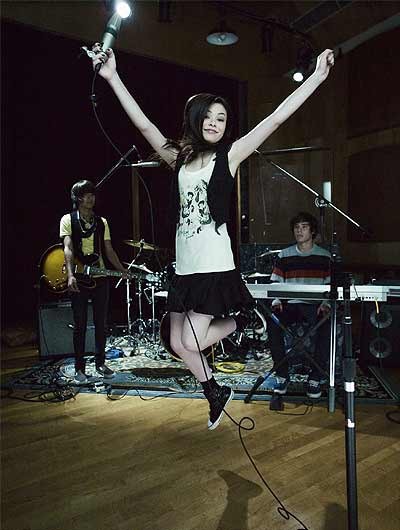 iCarly - Music From and Inspired by the Hit TV Show
showcases four original songs performed by Miranda Cosgrove including the first single, "Leave it All to Me" (featuring
Drake Bell
). The album marks Cosgrove's first recordings since signing with Columbia Records earlier this year as part of the ongoing global partnership between Nickelodeon and the Sony Music Label Group.
iCarly - Music From and Inspired by the Hit TV Show
, which debuted in the #1 spot on Billboard's Children's Music chart upon its release on June 10, also includes two additional new tracks performed by Miranda Cosgrove, "About You Now" (written and produced by Dr. Luke) and "Headphones On".
iCarly - Music From and Inspired by the Hit TV Show
is a product of the development and production partnership between Nickelodeon, the number-one entertainment brand for kids, and the Sony Music Label Group and the Sony BMG Commercial Music Group.
Cosgrove, 15, nabbed her first TV series and feature film at age nine: She was cast first as Megan Parker, the deceptively sweet, scamming sister on
Drake & Josh
and soon after as Summer Hathaway, the over-achieving preppy manager of
Jack Black
's rock band on the big screen in
School of Rock
. Her other film credits include the '05 feature-film release
Yours, Mine and Ours
from Paramount Pictures/Nickelodeon Movies and
Keeping up with the Steins
.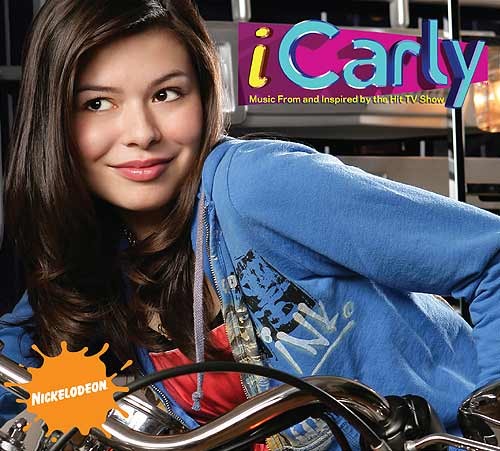 More Miranda Cosgrove:
-
News
-
Filmography
Click the pics for Miranda's gallery:
About Nickelodeon: Nickelodeon, now in its 29th year, is the number-one entertainment brand for kids. It has built a diverse, global business by putting kids first in everything it does. The company includes television programming and production in the United States and around the world, plus consumer products, online, recreation, books, magazines and feature films. Nickelodeon's U.S. television network is seen in more than 96 million households and has been the number-one-rated basic cable network for 14 consecutive years. Nickelodeon and all related titles, characters and logos are trademarks of Viacom Inc. (NYSE: VIA, VIA.B).
About Columbia Records: One of the most respected and successful record labels in the world, Columbia Records is home to established superstars and exciting new talent. Columbia Records is a wholly-owned subsidiary of SONY BMG MUSIC ENTERTAINMENT.
About Sony Music Label Group: Sony Music Label Group, a division of SONY BMG Music Entertainment, is a global recorded music joint venture with a roster of current artists that includes a broad array of both local artists and international superstars, as well as a vast catalog that comprises some of the most important recordings in history. SONY BMG Music Entertainment is 50% owned by Bertelsmann A.G. and 50% owned by Sony Corporation of America.