Miranda Cosgrove Tweets Her Puppy Present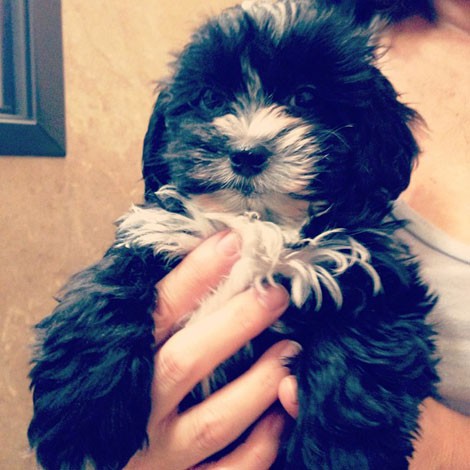 Child star-turned-scholar Miranda Cosgrove had a special gift this Christmas - a new puppy. 
The former iCarly star lost her beloved poodle Pearl earlier this year while she was making plans to move her pet into a new home. 
Cosgrove took to Twitter.com on Friday to share her puppy love with followers, posting a picture of the cute black and white pooch and the note, "Most amazing surprise early Christmas gift." 
The actress, who is currently studying at the University of Southern California, has called her new dog Penelope.