Miranda Cosgrove To Make Live TV Debut On Labor Day 'Today Show'
Nickelodeon and Columbia Records' star Miranda Cosgrove will make her live tv performance debut on "The Today Show" this Labor Day - and fans can win tickets to be there!

Miranda will perform three songs for a "Today Show" outdoor concert in Rockefeller Center on Labor Day, Monday, Sept. 6, and fans in the New York City area have the chance to win VIP tickets to the concert and attend an exclusive meet & greet with Miranda. Fans who don't win free tickets are still welcome to come down and see Miranda perform, and advance fan passes are also available through the "Today Show's" web site.

Miranda's debut CD "Sparks Fly" is in stores now and features her smash hit single "Kissin U." An all-new episode of "iCarly" "iSam's Mom" is set to premiere Saturday, Sept. 11 and features a very special guest appearance by Jane Lynch as Sam Puckett's mother.

Check out MirandaCosgrove.com and Miranda's Twitter page - @mirandabuzz - for opportunities to win VIP Tickets to the event!@mirandabuzz and MirandaCosgrove.com. Fans are also welcome to request "Fan Pass" tickets through the "Today Show" directly. To sign up for advance "Fan Passes," click here. Viewing is on a first-come, first-served basis outside "Today's" window-on-the-world studio, located at 49th Street and Rockefeller Plaza in New York City. Fans should arrive by 6 a.m. for best view.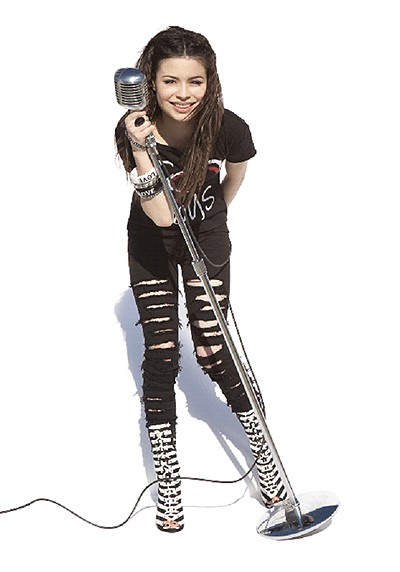 Click for more great Miranda Cosgrove pictures: