Miranda Cosgrove Makes Her Live TV Debut On 'The Today Show' (Pics)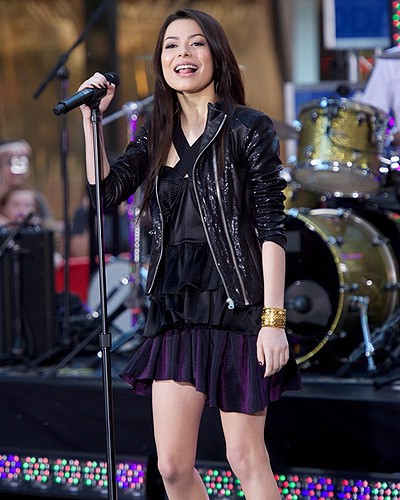 Miranda Cosgrove performed in concert on NBC's "Today Show" on Monday. This was the "iCarly" star's live TV debut. She had a little bit of a punk vibe with a mostly black outfit, which included platform boots, a leather and sequined jacket and ruffled purple and black skirt.

Miranda's debut CD "Sparks Fly" is in stores now and features her smash hit single "Kissin U."

An all-new episode of "iCarly," "iSam's Mom," is set to premiere Saturday, Sept. 11, and features a very special guest appearance by Jane Lynch as Sam Puckett's (Jennette McCurdy) mother.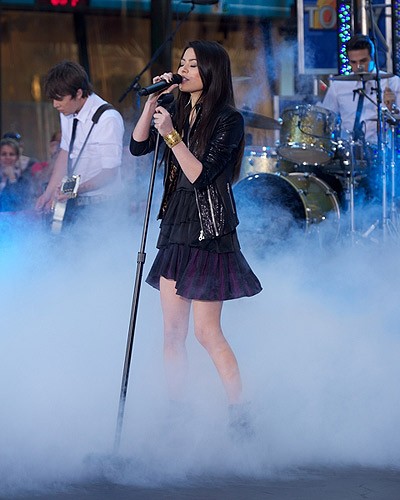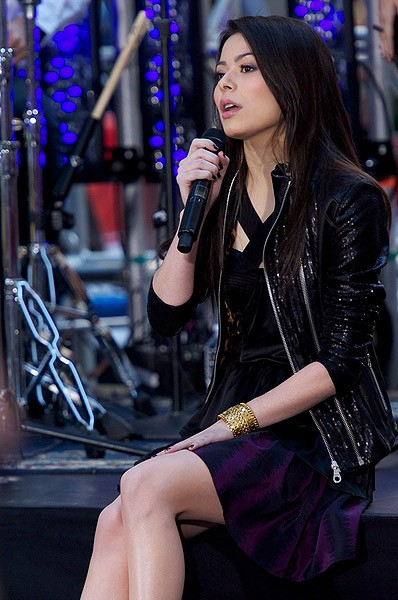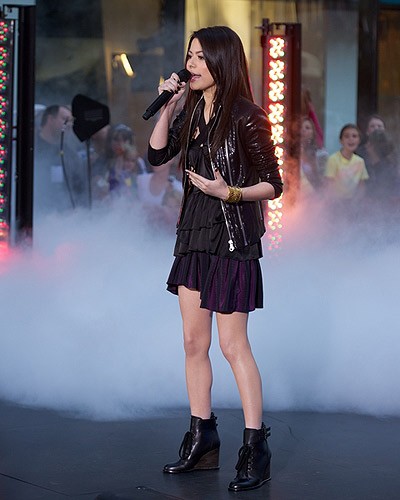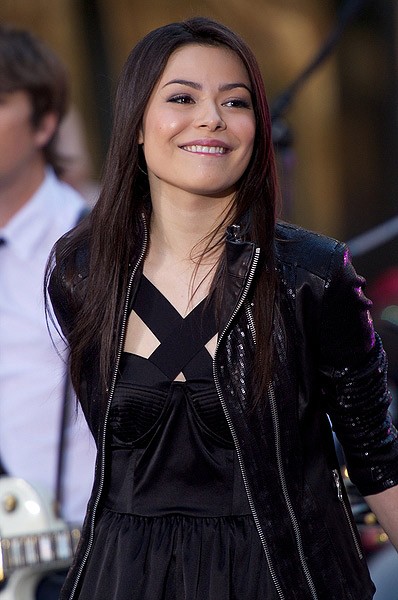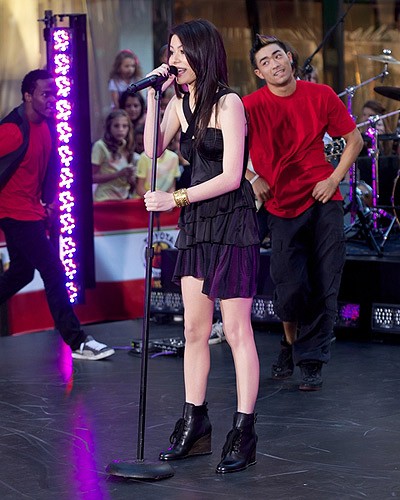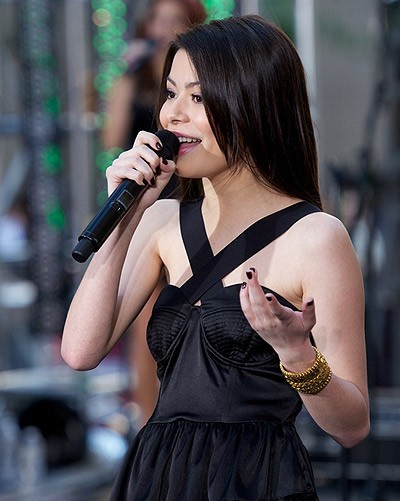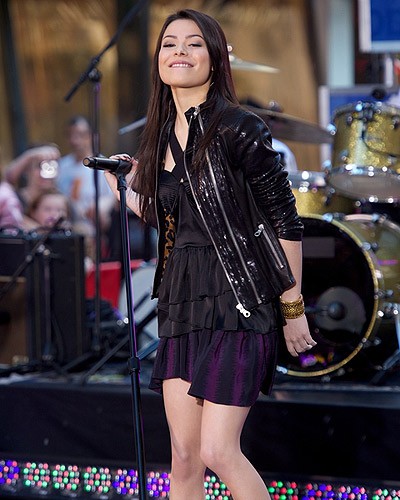 More: Celeb Photo Features | Fashion Photo Features
Click for more great Miranda Cosgrove pictures: