Mira Sorvino To Play A 'Certified Badass' On 'Psych'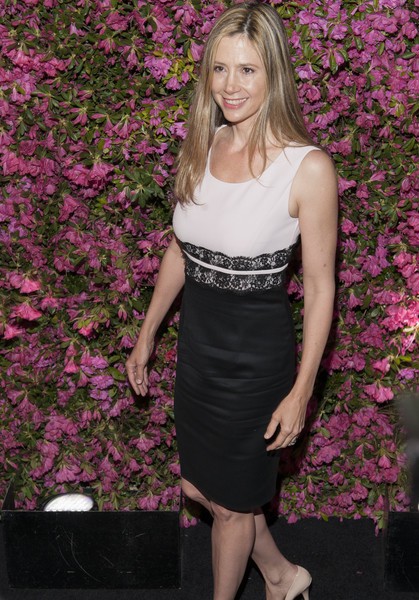 Mira Sorvino will play a detective on USA's "Psych" during a multi-episode arc in the upcoming eighth season.
Beginning with the seventh episode, the Oscar-winning actress will play the Santa Barbara Police Department's newest lead detective, Betsy Brannigan, which the network describes as "an incredibly sweet, adorably reserved and yet certified badass."

USA continues: "Brannigan's record for taking down ruthless criminals is rivaled only by her skills in sparkly craft making, and her seemingly bubbly demeanor can turn on a dime once she straps in the dual-wielded Colt .45s. She's a scrapbooking, cat loving, crime-fighting machine."
Sorvino is known for her role in the 1995 Woody Allen film "Mighty Aphrodite" for which she won an Academy Award. She also co-starred with Lisa Kudrow in "Romy and Michele's High School Reunion" (1997). She earned a Golden Globe nomination for the Lifetime miniseries "Human Trafficking" (2005).