Minka Kelly Sizzles In A Little Black Dress While Promoting New Show 'Almost Human'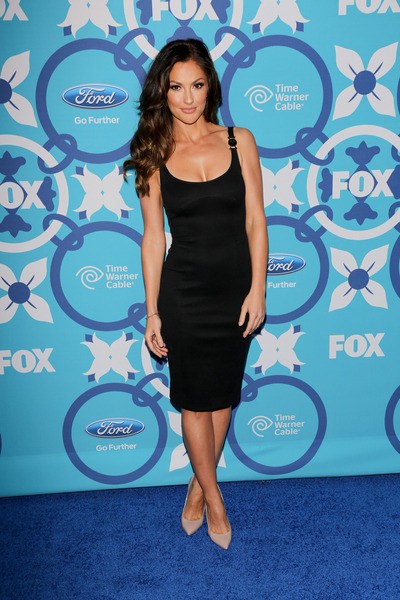 Minka Kelly looked sexy in a LBD on the red carpet of the FOX Fall Eco-Casino Party in Santa Monica Monday night.

The actress was on hand to promote her upcoming series Almost Human, a police drama set 35 years in the future when police fight crime alongside highly evolved androids. There's no word yet on whether she plays a human or an android in the series, which also stars Karl Urban and Michael Ealy and should be yet another hit for executive producer J.J. Abrams.

Minka is also the covergirl on the September issue of Marie Claire magazine, and in the issue she explains her love of football. After all, she did play a cheerleader on Friday Night Lights.

"I played in a girls' powder-puff game during the Friday Night Lights days. I was the quarterback. The ball was snapped to me, and I jammed my finger! I think I'm a pretty tough girl—I like to get down and dirty," she explains. "But I was like, 'Man, I jammed my ginger just catching the ball?' I didn't tell anyone and played through it."

Minka says that despite being a California girl she's a big fan of the New England Patriots. Naturally, you can probably guess who her favorite player is.

"Tom Brady. He's a great team leader," she says.

"Almost Human" debuts on Monday, November 4 on FOX.