Minka Kelly Looks Red Hot At Fashion Week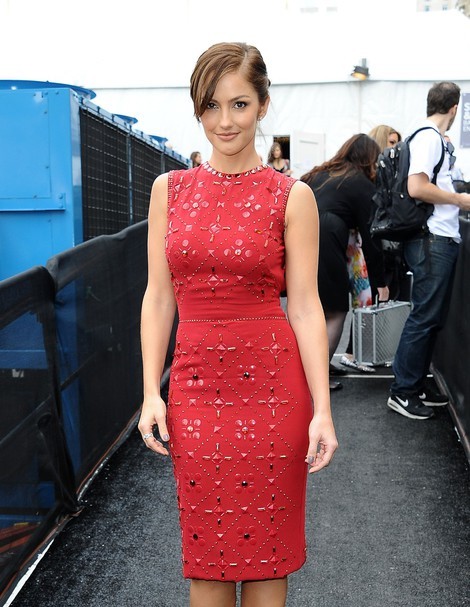 We spotted sexy star Minka Kelly wearing a tight Jenny Packham dress during fashion week in New York City today. She paired the bejeweled red dress with nude pumps.
In addition to mingling with the fashion crowd, Minka also spent some time shopping with fellow celeb Mandy Moore in the city's east village.
Rumors have been circulating that Minka is back together with her ex-boyfriend, actor Chris Evans. They dated briefly in 2007 before she embarked on a three-year relationship with baseball shortstop Derek Jeter. Minka and Chris were recently spotted dining together at a Boston restaurant.
Minka, who starred in last year's failed TV series "Charlie's Angels," will star in the upcoming film "The Butler" about a man who served over three decades in various roles at the White House.
See more photos of Minka...