Mimi Is That You?! Mariah Carey Goes Plain Jane For Her Next Movie

In the video for her new song "Obsessed"
Mariah Carey
does a little gender bending by sporting a beard and baggy hooded sweatshirt to play a male stalker (rumored to be aimed at
Eminem
), but Mariah's real transformation is happening in a place most of her fans probably don't frequent...the art house movie theater.
In the trailer for the Sundance hit "
Precious: Based on the Novel Push by Sapphire
" (is the "based on" addition really necessary?), Mariah shows up looking middle-aged, worn out, and without make-up or massive amounts of Louis Vuitton luggage or her 40 person entourage...you know, like a real person. Mariah plays Mrs. Weiss, a social worker to the title character Precious, an overweight, abused 16 year-old girl pregnant with a second child by her father. Heavy stuff.
Miss Mimi's acting career never quite took off. After her brief debut in 1999's "The Bachelor" came the disastrous, semi-autobiographical "
Glitter
," which nearly de-railed her career (however, the infectious "Loverboy (Remix)" would've been a bigger hit for Mariah had it not been released during her pushing-an-ice-cream-cart-on-TRL-meltdown days).
"WiseGirls," a passable Showtime movie, came next. Since then, Mariah has mostly stuck to cameos as seen in last summer's "You Don't Mess With The Zohan." Could "Precious" finally turn Mariah into a double threat? Considering she spends most of her music videos in a bathtub, riding roller coasters, or being fanned by giant feathers while laying on a silk sheeted bed, we'll save the triple-threat label for another day.
By taking a secondary role and leaving her glamorous persona behind, Mariah seems more like the "Imperfect Angel" she claims to be. It feels inappropriate to laud a beautiful star for going ugly when the film centers around a young girl forced to live an ugly existence 24/7, but the film looks pretty powerful, and with that "Oprah Winfrey presents" banner, we'll be bringing a box of tissues come November 6.
Are you excited for Movie Mariah...or should she just be satisfied with her ridiculously successful recording career?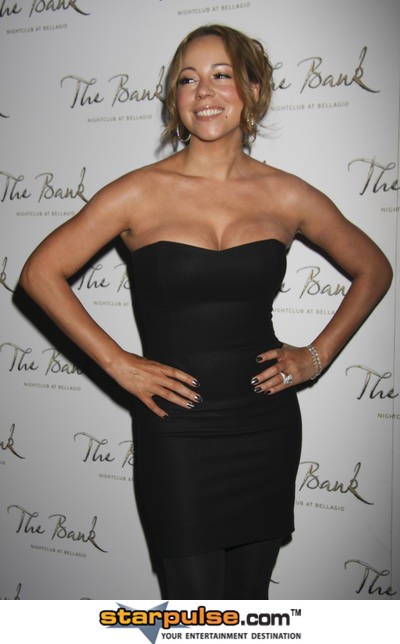 Image © PR Photos
Story by
Michael Mellini
Starpulse contributing writer