Milla Jovovich's Daring Plaid Pantsuit - Hot Or Not?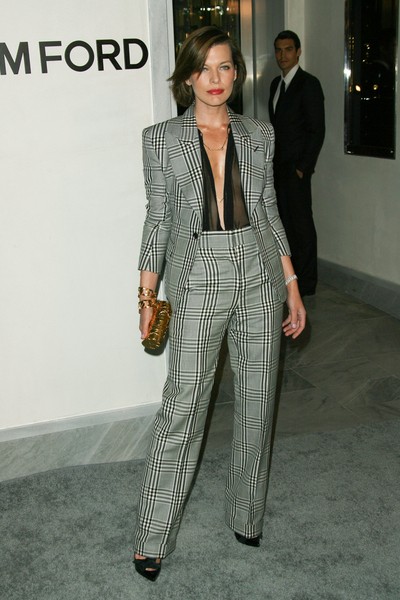 It can be difficult to make plaid sexy, but somehow Milla Jovovich managed to do it. She attended the Tom Ford Beverly Hills flagship store opening celebration earlier this week in menswear - with just a touch of femininity in the neckline.
What do you think of her look?
The model/actress stars in the upcoming film "The Three Musketeers." Logan Lerman toplines as D'Artagnan, the brash young man who bands up with the famed trio (Luke Evans, Matthew Macfadyen, and Ray Stevenson) to fight the corrupt the dreaded Cardinal Richelieu (Christopher Waltz).
Click Here For More Milla Jovovich Pictures