'Militant' Vegetarian Morrissey Gets Grilled On 'The Colbert Report'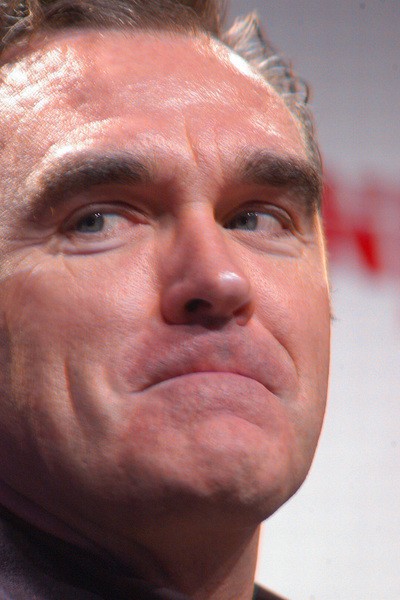 Television host Stephen Colbert agreed to turn his TV studio and green room into a meat-free zone on Tuesday after landing a rare chat with vegetarian Morrissey.

The British rocker insists all venues he visits on tour are veggie-friendly and Colbert chose to honor the Meat is Murder star's stance when he agreed to be a guest on his nightly show.

However, the comedian still teased Morrissey about his "militant" vegetarianism, joking, "If I'm a little woozy right now it's because I haven't had my bacon."

Explaining his serious anti-meat stance, the former The Smiths frontman said, "Animals are nicer than humans and they're conscious beings...," prompting a stone-faced Colbert to quip, "Well, I know a lamb that's a f**king a**hole. Can I eat him?"

Morrissey was clearly amused by the host's comic response, but insisted meat eaters should think hard about their diet, adding, "If you stick your grandmother in an oven, she will probably be tasty but is that any reason to eat your grandmother?"

Colbert also poked fun at Morrissey's decision not to reform The Smiths, urging him to think about the huge payday he and his former band mates could demand.

The singer insisted he wasn't interested in the money, stating, "Not everybody's a fat old slag."

When Colbert hinted that he had The Smiths guitarist Johnny Marr waiting in the wings, Morrissey chuckled and said, "It (joke) was quite funny."