Miley's 'Party In The U.S.A.': A New National Anthem?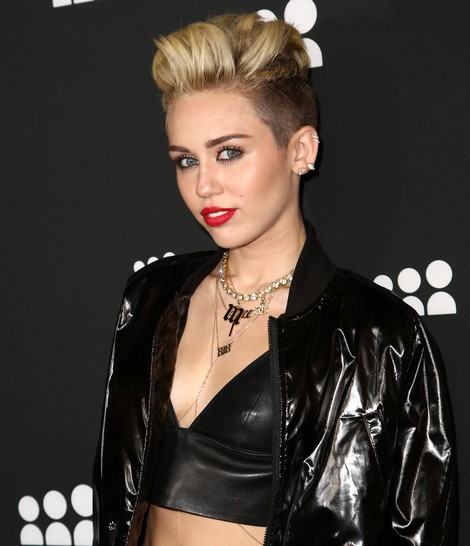 Looks like the Independence Day spirit is still in the air.
An amusing online petition has been created to make Miley Cyrus' single "Party in the U.S.A." the U.S. national anthem. Posted a few days ago, the petition is found on the White House's "We The People" website. There are 400 total signatures so far, not bad for a request that may have been started as a joke. In order for the White House to review it, the petition needs to reach 100,000 signatures by this August.
"Obama please make Miley Cyrus' "Party in the USA" our national anthem. It is what is best for this country," the creator urges.
"Party in the U.S.A." was released as the first single from Cyrus' 2009 album The Time of Our Lives. The lyrics follow Cyrus' persona of a country gal relocating from Nashville to Los Angeles. The song quickly reached top ten charts and the video was as American as it could get. It also gained more attention when the video was released, revealing a Cyrus transformation. Many remember this time in Cyrus' life as the moment she ditched her Hannah Montana persona, causing much media buzz.
So, what are the odds that Barack Obama will take this petition into serious consideration? Most likely the petition will not make it far in the process. But, if 99,600 people out of the 342,084,937 that viewed the video on YouTube sign the petition, it will at least get reviewed by the White House staff.