Miley Cyus Promises A Memorable Performance At The AMAs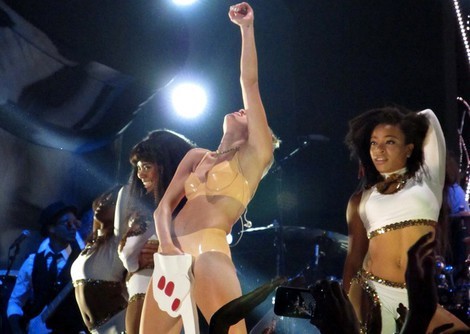 Miley Cyrus has promised that she'll be giving another memorable performance during this year's American Music Awards on Sunday, November 24.

The singer didn't give away any details, but if it's anything like the one she did at this year's MTV VMA awards, we're betting it'll be controversial.

"I'm not going to give you any details, but I've got one of my favorite performances set up for the AMAs," she told Ryan Seacrest during his Los Angeles morning radio show on Wednesday. "We've made some really cool content and it'll be different than anything I've ever done. I've saved this moment for the AMAs since it's going to be such a cool day … People are going to talk about it for, I feel, like a different reason.

"It's going to be more about the content that we've created. It's going to be cool, beautiful, and modern."

The singer came under fire in August for her performance with singer Robin Thicke.