Miley Cyrus' Younger Brother Hospitalized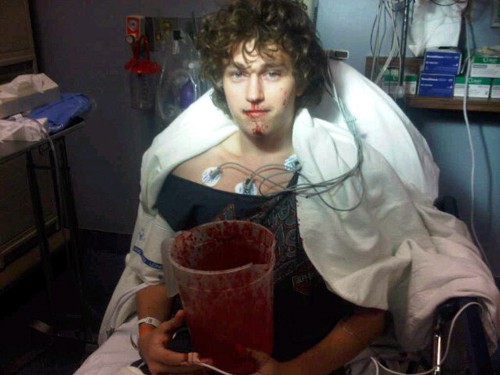 Miley Cyrus' younger brother, Braison Chance, was hospitalized in California on Saturday and kept under observation overnight.
 
On Sunday, dad Billy Ray Cyrus posted a photo on Twitter, sharing news of the scary incident with fans. Braison is shown holding a blood-splattered bucket with what appears to be a serious nosebleed. He is pictured with red fluid dripping from his nose and on his chin, while wires from various medical equipment stick out from the top of his shirt.

Billy Ray wrote, "This was yesterday. Everything is O K now and he is home...but @braisonwukong was bleeding badly!"
 
"Thanking God and all the fine doctors nurses and staff at Providence Saint Joseph hospital. Been a wild 24 hours..." Cyrus added.