Miley Cyrus Wins Video Of The Year, Has Homeless Youth Accept Her VMA Moonman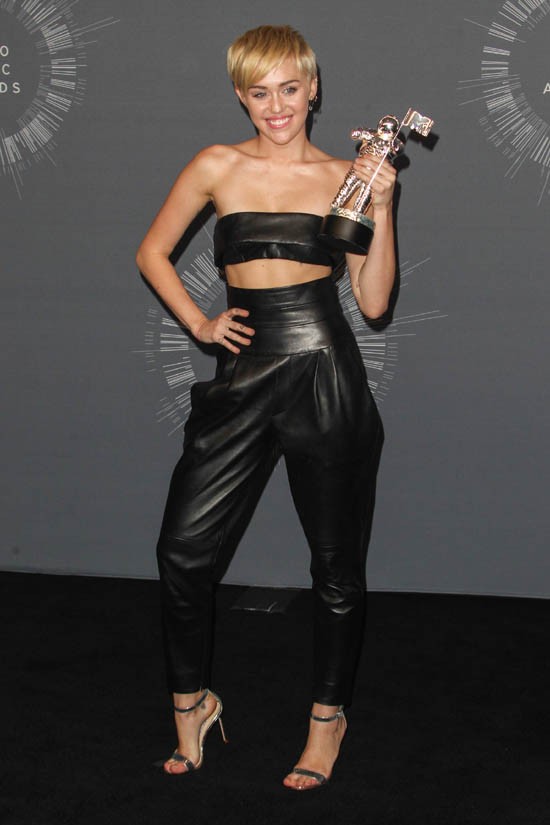 Miley Cyrus may not have performed at this year's MTV Video Music Awards, but leave it to her to find a way to still make an impact.

The 21-year-old singer landed the night's top prize -- Video Of The Year -- for her single "Wrecking Ball," and instead of taking the stage to accept her award, she sent a homeless teen named Jessie to accept the prize for her as she sat nearby with singer Katy Perry, looking on and tearing up.

"Thank you all," Jessie said as Jimmy Fallon, who presented the award, held the microphone for him to read his notes.

"I've survived in shelters all over the city," he explained. "I've been an extra in your movies, I've been an extra in your life... Outside these doors are 54,000 human beings that have no place to call home."

The speech was used to raise awareness to youth homelessness via Hollywood youth shelter My Friend's Place, which Miley explained further on her Facebook page.

"Help me raise awareness and funds to end youth homelessness! This is just the beginning for me, but we're going to get started now by focusing on My Friend's Place, a homeless center for young people in Hollywood," she wrote. "You can support the cause by making a donation here:www.prizeo.com/miley! For every $5 donation, you'll be entered to win a trip for 2 to Brazil to hang out with me at my show in Rio de Janeiro on Sept 28th. You'll get the full VIP experience, including 2 of the best seats in the house."

"A dream you dream alone is only a dream," Jessie said at the end of his speech, "but a dream we dream together is reality."