Miley Cyrus Wears Pasties & Thong To iHeartRadio Music Festival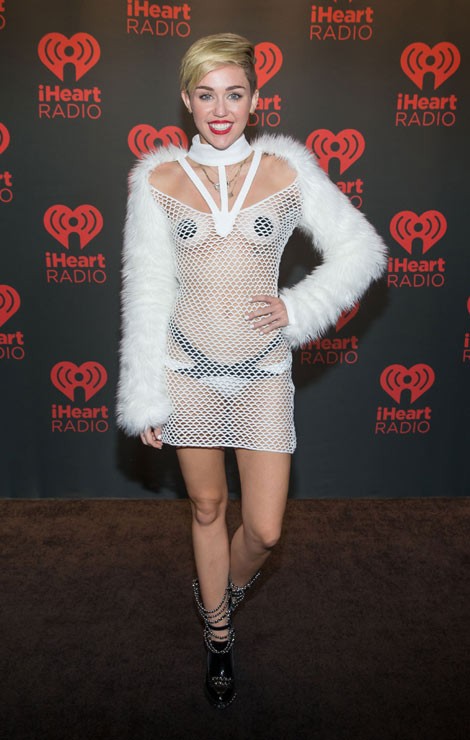 Miley Cyrus continues to snub her nose at critics and flaunt her figure in front of the masses. Following her controversial MTV Video Music Awards performance last month, she took the stage at the iHeartRadio Music Festival in Las Vegas on Saturday with her breasts and backside hanging out.
 
She was among the headliners during yesterday's show at Sin City's MGM Grand Garden Arena, and she turned heads once again in another barely-there ensemble.
 
Britney Spears introduced the 20-year-old singer, who showed up on stage wearing nothing but skimpy panties and nipple pasties beneath a completely see-through mesh dress with furry arms.
In August, the former "Hannah Montana" star made headlines after a provocative performance with Robin Thicke at the MTV awards show.
See more photos of Miley...