Miley Cyrus Wants Three Weddings, Says Father Billy Ray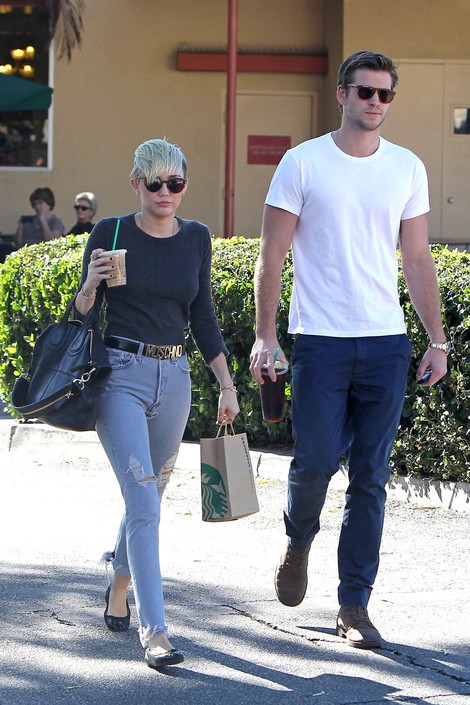 When Miley Cyrus ties the knot with her fiance Liam Hemsworth - she wants to do it not once, not twice, but three times.
According to the star's father Billy Ray Cyrus, the singer/actress is planning more than one ceremony. He said, "They are going to have three weddings."
Miley and the Austrailan actor got engaged in June and are making preparations for the big day(s.).
Billy Ray is looking forward to the upcoming nuptials, and after watching Indianapolis Colts coach Chuck Pagano, who is battling leukemia, talk to his football team during the weekend, Cyrus sent a touching text to his daughter.
"During the halftime, he told his team he wanted another Super Bowl trophy and he had two daughters he wanted to walk down the aisle. When I saw that last night, this guy that's battling leukemia, and the fact that he is talking to his team saying, 'I want to hoist that trophy and walk my daughters down the aisle,' I immediately texted Miley and said, 'I just want you to know, whenever you're ready, I'm going to be very proud to walk you down that aisle,'" Cyrus told UsMagazine.com.
One person who perhaps isn't as excited about Miley's upcoming wedding is her ex-boyfriend Nick Jonas. He recently wrote the song "Wedding Bells" about the star. Lyrics include: I don't want to love, if it's not you/ I don't want to hear the wedding bells bloom/ Maybe we can try one last time/ But I don't want to hear the wedding bells chime.