Miley Cyrus Wanted To Leave Liam Hemsworth Months Ago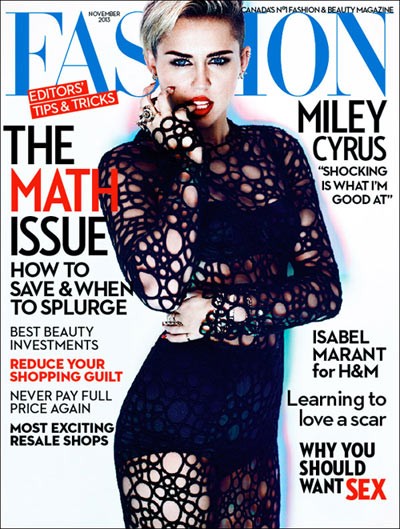 Miley Cyrus has hinted that she had wanted to break things off from ex-fiance Liam Hemsworth beginning all the way back in February.

The singer says that her new track "Drive", from her forthcoming album "Bangerz", is all about wanting to get out of a troubled relationship.

"I wrote it while I was working on Valentine's Day — emotionally it was such a hard time," Miley tells the latest issue of Canadian magazine Fashion. "It is about needing to leave someone but not really wanting to completely cut yourself off from the relationship. It's a time when you want to leave but you can't. It's also about moving on."

The 20-year-old also says what viewers saw during her performance with Robin Thicke at the MTV Video Music Awards was nothing.

"I was trying to slap Robin's a** but no one saw it! Believe me! MTV edited so much," she says. "They cut almost everything I did. I'm proud of that performance. I feel like music is really stale right now. I could have guessed what a lot of artists would have done that night.

"The reaction to what I did has been insane. I think it was a breath of fresh air! For the people that don't get it, you weren't meant to."

Check out Miley's full interview in the November issue of Fashion, on newsstands October 7.