Miley Cyrus Wanted To Bare All At VMAs, Has An 'Obsession With Being An Adult Baby'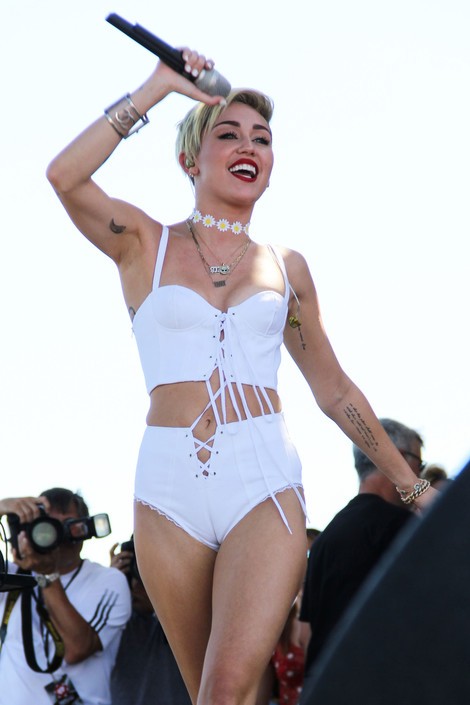 Miley Cyrus planned on showing even more skin during her racy performance at the MTV Video Music Awards last month.
 
During the show, she paraded around stage in flesh-colored underwear while singing a duet with Robin Thicke, but she admits she was tempted to reveal even more.
 
During an interview on "The Ellen DeGeneres Show" on Friday, the former "Hannah Montana" star revealed she thought about flashing even more flesh onstage at the Barclays Center in New York.
 
She explained, "MTV threatened to dead-air me, so I couldn't come out in the full birthday suit. I had to put something on. So nude latex always works."
People are still talking about her performance in which she "twerked" onstage and gyrated her backside into Thicke's crotch, while making sexually suggestive hand and face gestures with her tongue hanging out.
 
She added, "I can't really understand where the shock comes from. I know that sounds crazy but I can't really understand it because I don't see anything more than what any real artist did that night. I mean Lady Gaga was in a thong - and no one cared!"
And what about the cuddly gray bear outfit she wore both on the VMAs and during her hosting stint on Saturday Night Live? She explained, "I wanted to be a bear, but also somewhat of an adult baby... because I have an obsession with being an adult baby."