Miley Cyrus Tweets Wedding Gown Photo Amid Latest Liam Hemsworth Breakup Rumor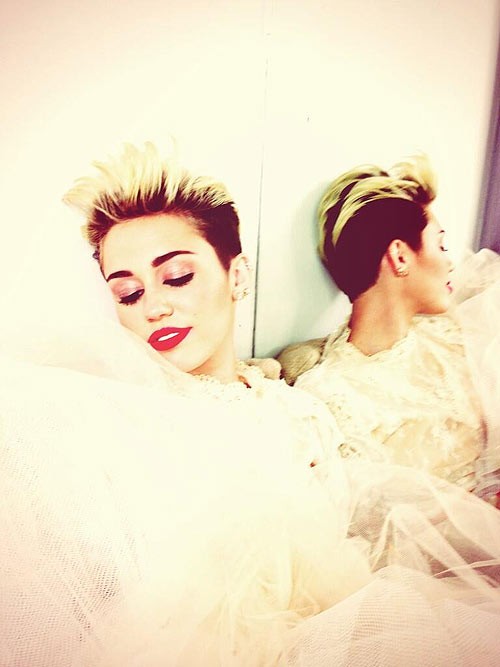 Miley Cyrus tweeted a photo of herself in a cream-colored wedding gown amidst fresh rumors that she and fiance Liam Hemsworth called off their four-plus-year relationship on Wednesday.

The singer stands by a mirror while looking away in the photo, which she posted without a caption. Perhaps she's sending a message to fans that the latest rumor is just that -- a rumor.

A source tells the new issue of Us Weekly that the couple is "definitely over," however neither of the stars or their reps have commented on the news.

But another source told E! Online that Miley and Liam are still together, saying that "it's been rocky, but they're hanging in there."

Miley was reportedly working with will.i.am on her new video for "Fall Down" on Wednesday, while Liam was spotted outside the couple's Los Angeles home. Miley also has a new video premiering on Monday and has been gearing up for that.