Miley Cyrus' TV Special Gets Dismal Ratings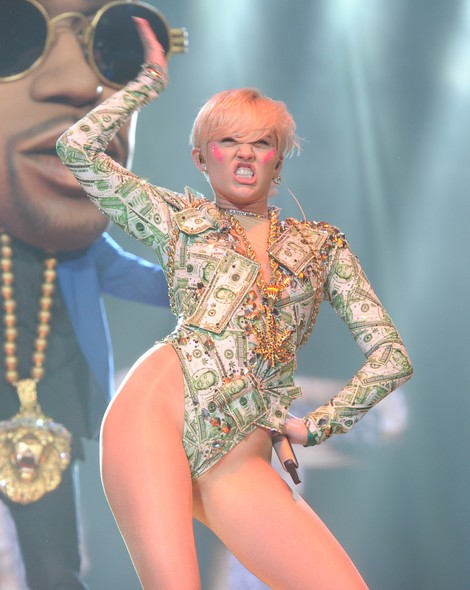 Miley Cyrus had her first TV special air on Sunday night, and if the numbers are any indication, she won't be getting another.

The singer's two-hour concert documentary "Miley Cyrus: Bangerz Tour" offered fans a behind-the-scenes look at her life on the road during her eccentric "Bangerz World Tour," but it seems that not too many fans were interested as the special pulled in a mere 2 million viewers, according to the Nielsen ratings, putting it among the lowest rated shows of the evening.

ABC's music talent show Rising Star more than doubled Miley's viewership, pulling in 4.32 million viewers; and even Fox's re-runs of "Family Guy" and "American Dad" pulled in a few hundred thousand viewers more each.

The documentary features behind the scenes looks at life with her siblings and co-stars on the road, along with performances of several of her singles, including a dedication of her single "Adore You" to her late dog Floyd.

Speaking of Floyd, Miley tattooed the dog's head on her ribcage over the weekend, and two pals, one of whom was Flaming Lips singer Wayne Coyne, had the same design inked on their ribcages.

Ratings were predicted to be lower than normal because of the Fourth of July holiday weekend.