Miley Cyrus Towers Over Mom Tish In Playful Photo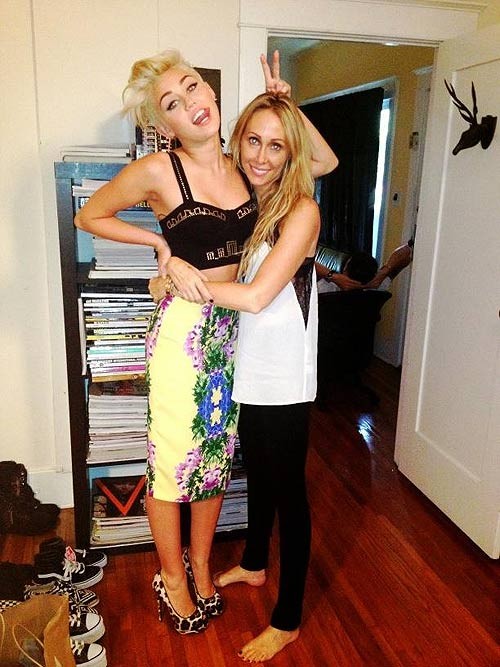 Miley Cyrus shared another racy photo of herself on twitter Friday, this time with her mom Tish while wearing a black lace bralette.

"Photoshoot withhhh mommmmmyyyyy," she wrote.

Miley's new short pixie hairdo was a hot topic last month, and actress Evan Rachel Wood found herself under fire from Miley's fans after a comment she made about the 'do on twitter.

"I called it! Miley Cyrus is leaning toward gay," she wrote; sparking lots of criticism from Miley's followers.

Wood stood by her post though, responding to the Hannah Montana star's fans to let them know that it was only a joke.

"I believe you should be able to joke and have a sense of humor about everything," she says. "nd I hate explaining, but just to be clear, I don't judge people on how they look. Nor do I associate a hair style with sexuality."

Miley quickly befriended the Mildred Pierce star on twitter afterward.