Miley Cyrus Touches Herself Down There In Teasers For New Video, 'Adore You'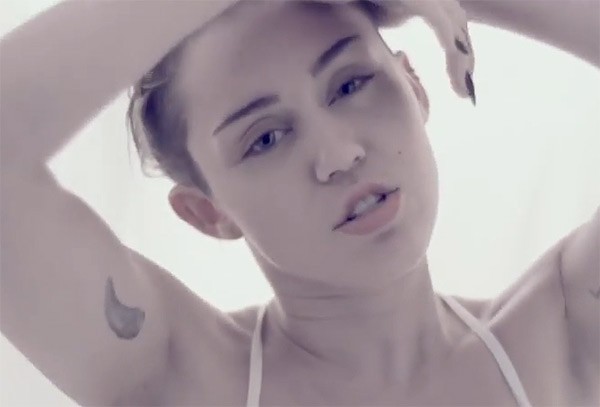 Miley Cyrus can't seem to keep her hands off... herself in her latest video, "Adore You."

The 21-year-old pop star released a teaser for the new video, in which she can be seen writing around on her bed in her underwear and sliding her hand down into her panties.

Miley has courted controversy with her overt sexuality lately, beginning with a racy performance with singer Robin Thick at the MTV Video Music Awards back in August.

The former "Hannah Montana" star followed that up with the video for her single "Wrecking Ball," which featured the singer swinging around on the title object naked.

For good measure, she added a very racy photo shoot with celeb photog Terry Richardson.

"Adore You" is set to premiere on Vevo on December 26. Check out the teasers for the video below...