Miley Cyrus To Be TIME Magazine's Person Of The Year?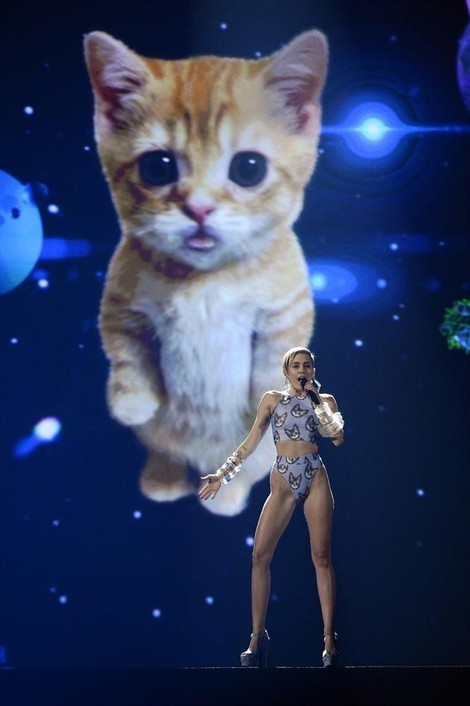 The people have spoken. Miley Cyrus is currently leading the annual Time magazine readers poll to find the "Person of the Year."
Readers are overwhelming voting for the 21-year-old singer for the accolade. She has garnered more than double the votes of second place contender Edward Snowden, the controversial former CIA computer expert who famously leaked classified documents.
In third place is Indian politician Narendra Modi, followed by Syrian President Bashar al-Assad and Russian President Vladimir Putin.
Other notable figures on the list include Pakistani teen activist Malala Yousafzai, actress Angelina Jolie, Pope Francis, basketball star LeBron James and President Barack Obama.
Voting for the readers' choice ends Dec. 4. Time editors choose the official "Person of the Year," who will be revealed on Dec. 11.