Miley Cyrus Throws One 'Crazy' Party In Latest Video, 'We Can't Stop'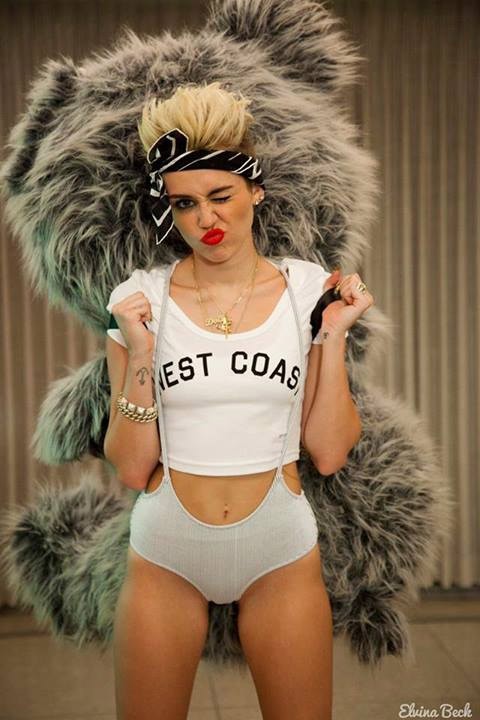 Miley Cyrus just released the video for "We Can't Stop," the first single off her upcoming debut album for new label RCA Records.

The singer, who was named the worst female celebrity role model for kids (Chris Brown "won" for the men) in a recent poll, lives up to the title in her racy new video, which features her in a pool wearing a see-trough swimsuit and French-kissing a doll dressed the same way, spanking another woman, dancing teddybears and plenty of "twerking."

The scantily-dressed 20-year-old also writhes around in her bed, sticks out her tongue a lot, slaps some butts and... works out on an exercise bike?

Miley recently told Billboard magazine that the song is "based on a true story of a crazy night" she had, but judging by the video, it looks like there was one really boring party that night.

At least there won't be any hangovers.