Miley Cyrus Threatens Father Billy Ray: Tell The Truth, Or I Will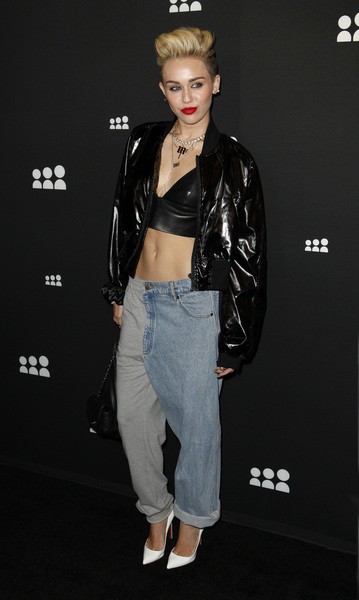 Miley Cyrus is ready to air some dirty laundry about her father Billy Ray Cyrus, and gave him a public warning that if he doesn't reveal what it is, she will for him.
Cyrus tweeted cryptically, "Since you won't reply to my texts I'm giving you an hour to tell the truth or ill tell it for you." The message has since been deleted from her feed, and replaced with the message, "Wtf? My twitter was just actin all types of cray!"
Attached to the tweet was a photo of Billy Ray next to a woman who isn't Miley's mother Tish. TMZ reports the woman is Dylis Croman, who was Billy Ray's co-star in the Broadway production of "Chicago."
Billy Ray filed for divorce in October 2010, but he dropped his filing in 2011 and the couple decided to try and work things out. In June of this year, Tish was the one to file for divorce.
An hour came and went, and Miley didn't drop any bombshells - yet. It's possible Billy Ray, or her management, convinced her it wasn't a good idea to make this all public.