Miley Cyrus Talks VMAs With Britney Spears In New MTV Doc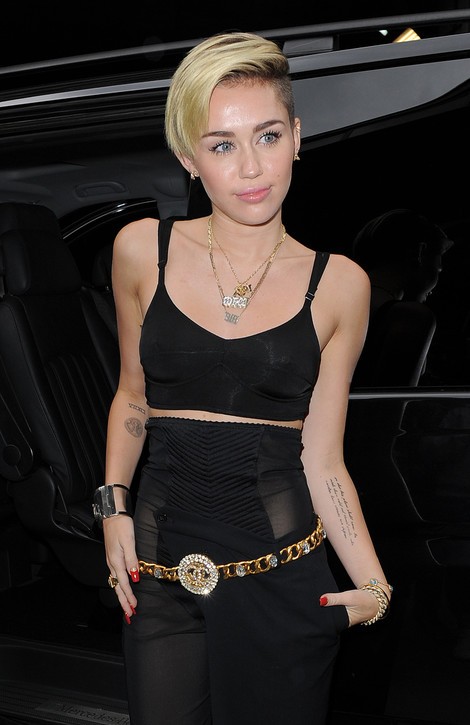 In a new teaser trailer for the TV movie, "Miley: The Movement," which will air next month on MTV, Miley Cyrus talks about her career and even sits down with pop icon Britney Spears.
"I was, like, born to become who I am, like, right now," Cyrus says in the opener.
Cyrus stunned fans with a racy stage routine at the MTV Video Music Awards (VMAs) last month. She "twerked" and gyrated on stage during a provocative performance of her song "We Can't Stop" and also sang "Blurred Lines" with Robin Thicke while making suggestive facial expressions and sticking her tongue out.
"Right now I'm in a point in my career where I can be exactly what I want to be, who I want to be," she explains in the documentary.
Spears appears briefly in the trailer and chuckles as Cyrus says: "Everyone takes the VMAs so seriously, but I just wanna come out and shoot a hot dog gun. I just wanna have fun."
Spears famously made headlines a decade ago for kissing Madonna at the VMAs.
"I was just brought up around so much different music. Everytime I do anything, I want to remember, this is what separates me from everybody else," the singer explains.
"Miley: The Movement" also includes rehearsal footage, fan encounters and recording sessions over four months ahead of the release of her new album "Bangerz."
"You're always going to make people talk...you might as well make them talk for two weeks rather than two seconds," Cyrus says at the end of the teaser.

The one-hour documentary will debut on Wednesday, Oct 2 at 10 PM EST.