Miley Cyrus Strips Down And Covers Herself In Oil For 'Bangerz' Tour Video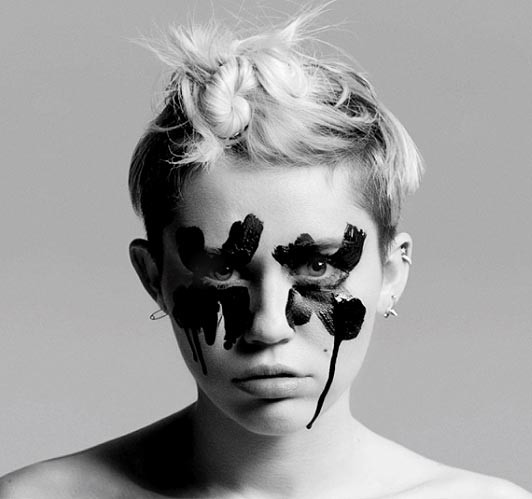 Miley Cyrus is causing a stir once again as she's stripped down for a racy new art video by Quentin Jones.

The two-minute short film, titled, "Miley Cyrus: Tongue Tied," sees the singer wearing nothing but her panties and black tape covering her nipples. She dances, writhes and swings around in the video, posted on website Nowness.com.

Several cartoonish images are added to the 21-year-old's face, like goofy eyes and noses.

The video serves as the prelude to Miley's concerts on her "Bangerz" tour, playing to pump up the crowds before she takes the stage.

The singer also smears a black oily substance all over her body.

It's not the first time she's swayed around nearly nude -- last fall she stripped down for her "Wrecking Ball" music video and swung around on the title object.