Miley Cyrus Smoked A Joint At The EMAs Because She Thought It 'Would Be Really Funny'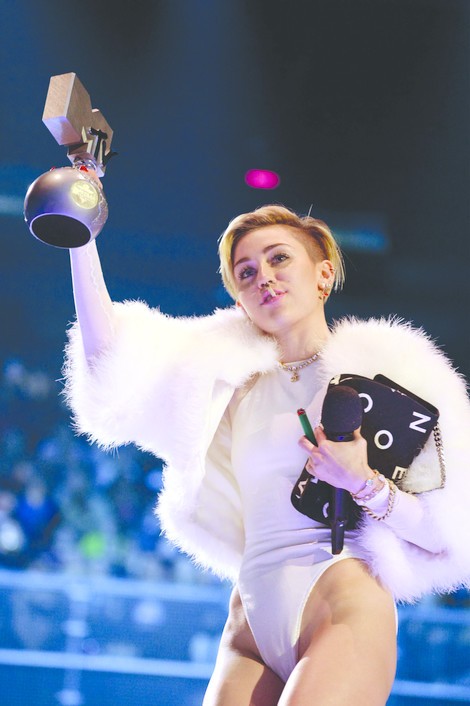 Miley Cyrus has confirmed that she was smoking a joint while accepting an award for her "Wrecking Ball" video at this year's MTV European Music Awards Sunday night.

The 20-year-old made an appearance on Britain's Capital FM radio station with the handbag she carried the ganja in during her current press tour.

"I was just walking out of my room and then I was like, 'Oh, I have this in my bag. That will be really funny.' And I didn't say anything to anybody," she says. "It's not that I think about that ... and I don't tell anyone I'm gonna do it."

She added, "I just did it mostly because I knew the fans in Amsterdam would love it, and they started going crazy when I did it... But I don't really care what the media says because I don't google myself, so I don't know what they say. And I don't care."

Most people have the misconception that what Miley did was legal because this year's awards show was held in Amsterdam; however, in the Netherlands all drugs are illegal -- including marijuana.

Cannabis is classified as a "soft drug" in the nation, and only coffee shops are allowed to sell it, but there are several conditions. Smoking in other public places is prohibited, thus Miley was breaking Dutch law when she lit up on stage.

The Dutch government hasn't commented on the incident.